You know why I like AC/DC? They just keep producing. So does dariztdesign from Yogyakarta, Indonesia. Last month we showed you a build full of Java culture from k-kustom. Faiz Darizt called bikerMetric "a great source of inspiration" for him. I appreciate the compliment, but let's be honest, who needs the internet when you wake up and have this in your backyard?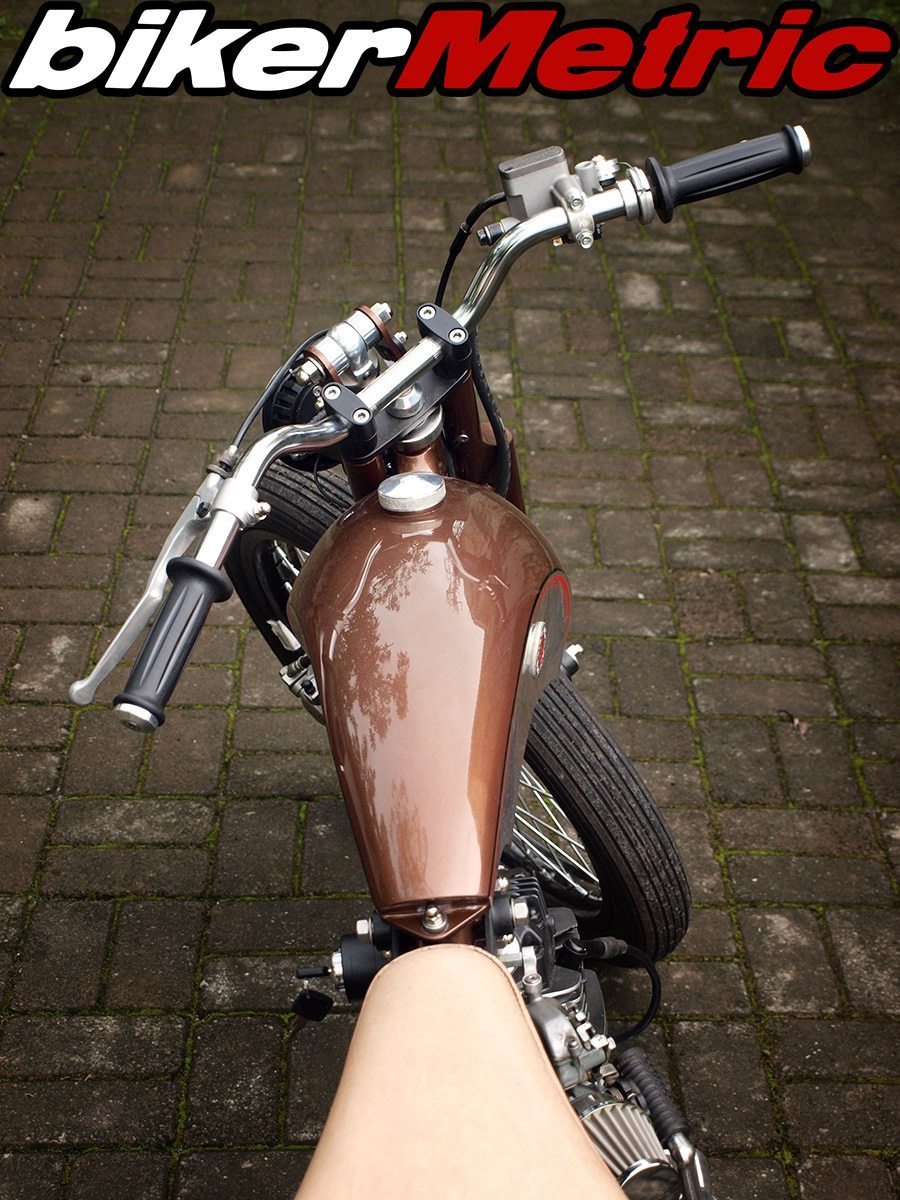 The brothers at dariztdesign are self-taught and spend countless hours researching and learning about everything related to custom metric motorcycle building, from painting and airbrushing to metal fabricating and frame building. with each build they create something unique.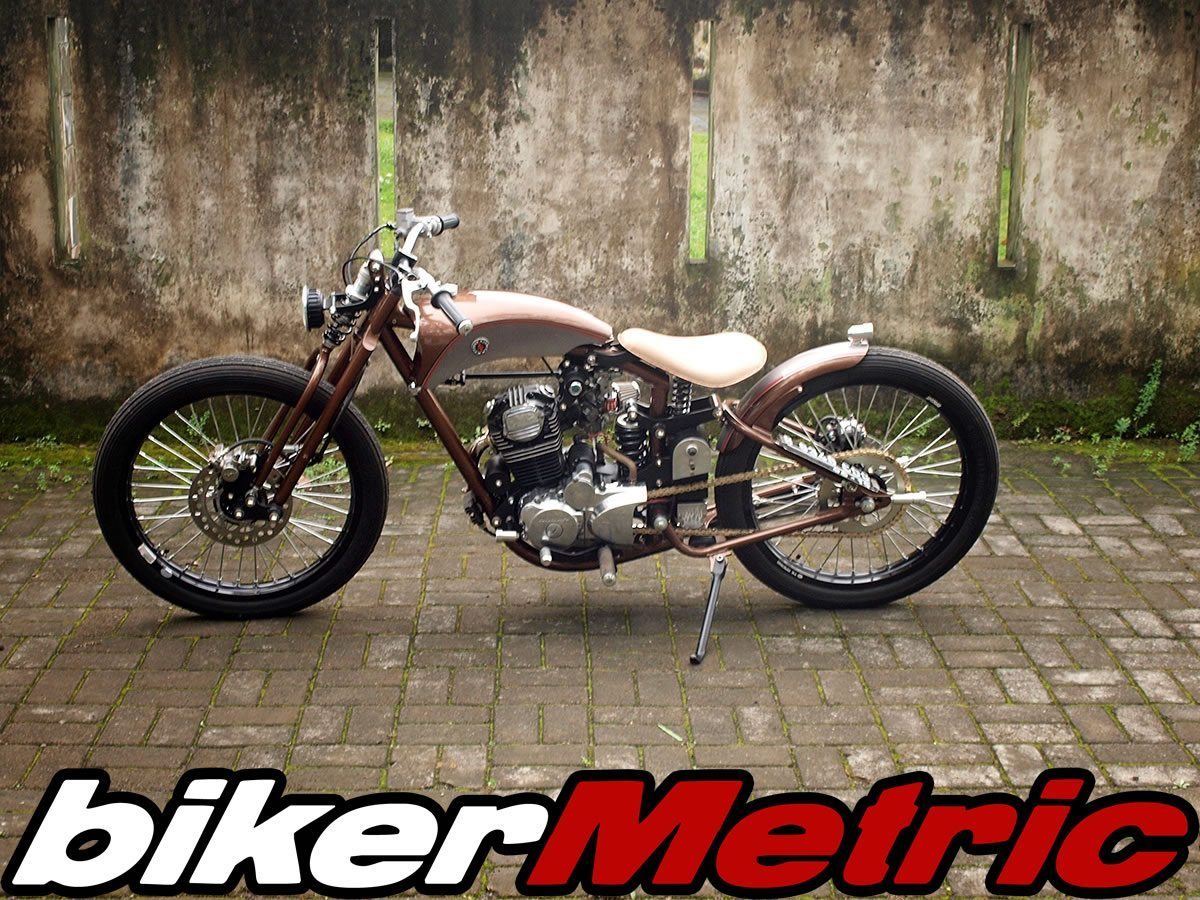 Don't believe Trent and me? Check out some of these other posts: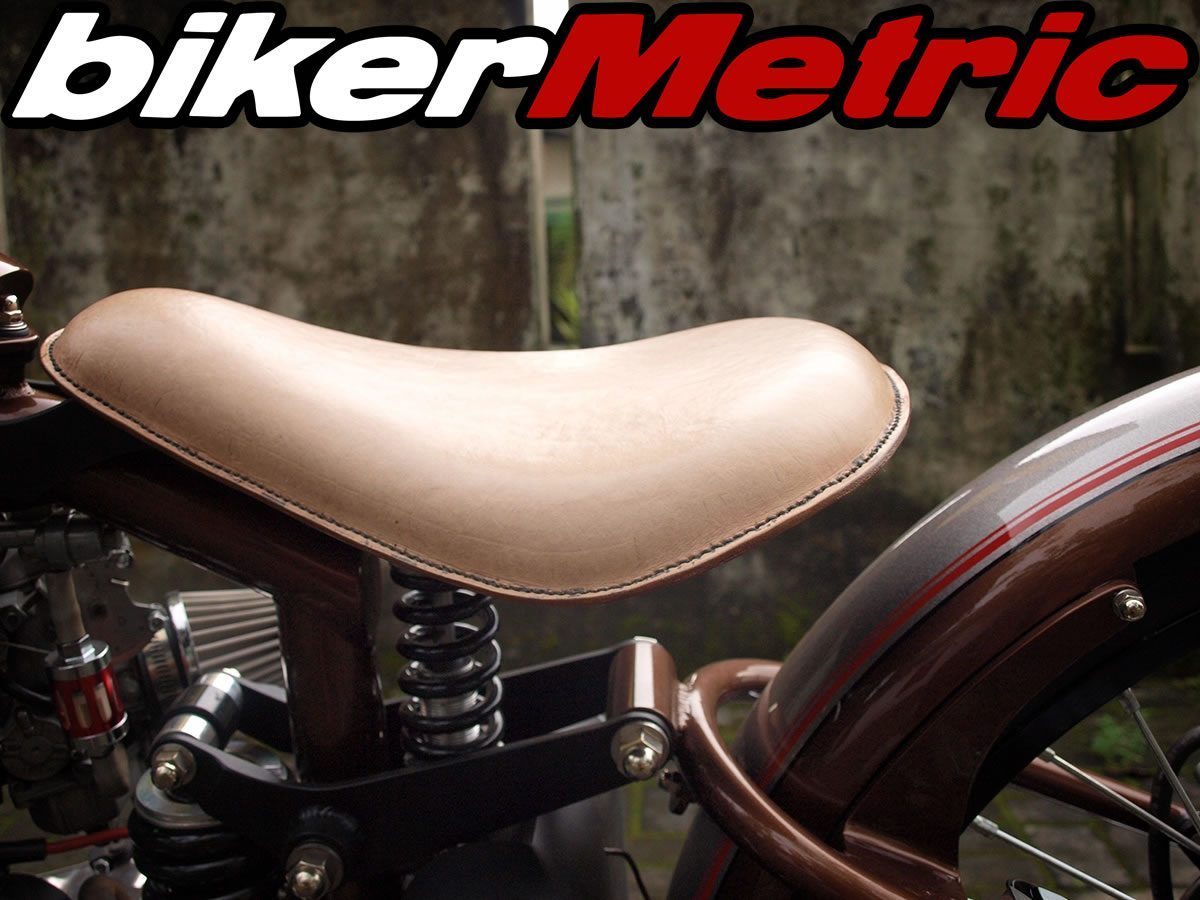 Here's the email I received:
Hi Adrian,
I'm not a good writer, so I'll try to share some description on the bike, and here I attached the design sketch too.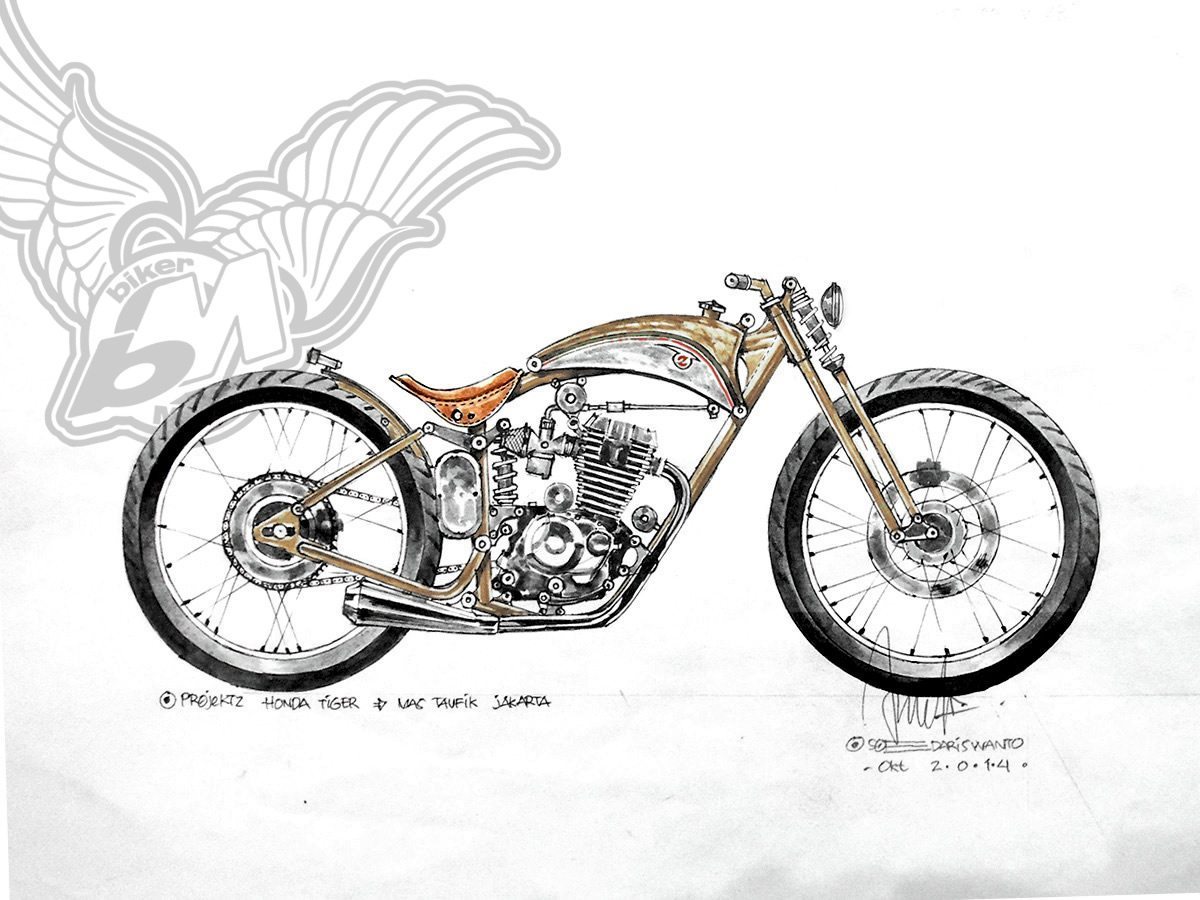 This bike is called 32nd Attempt. The build is based on a Honda GL200. The engine is stock. Frame, front suspension and handle bar are made from steel tube.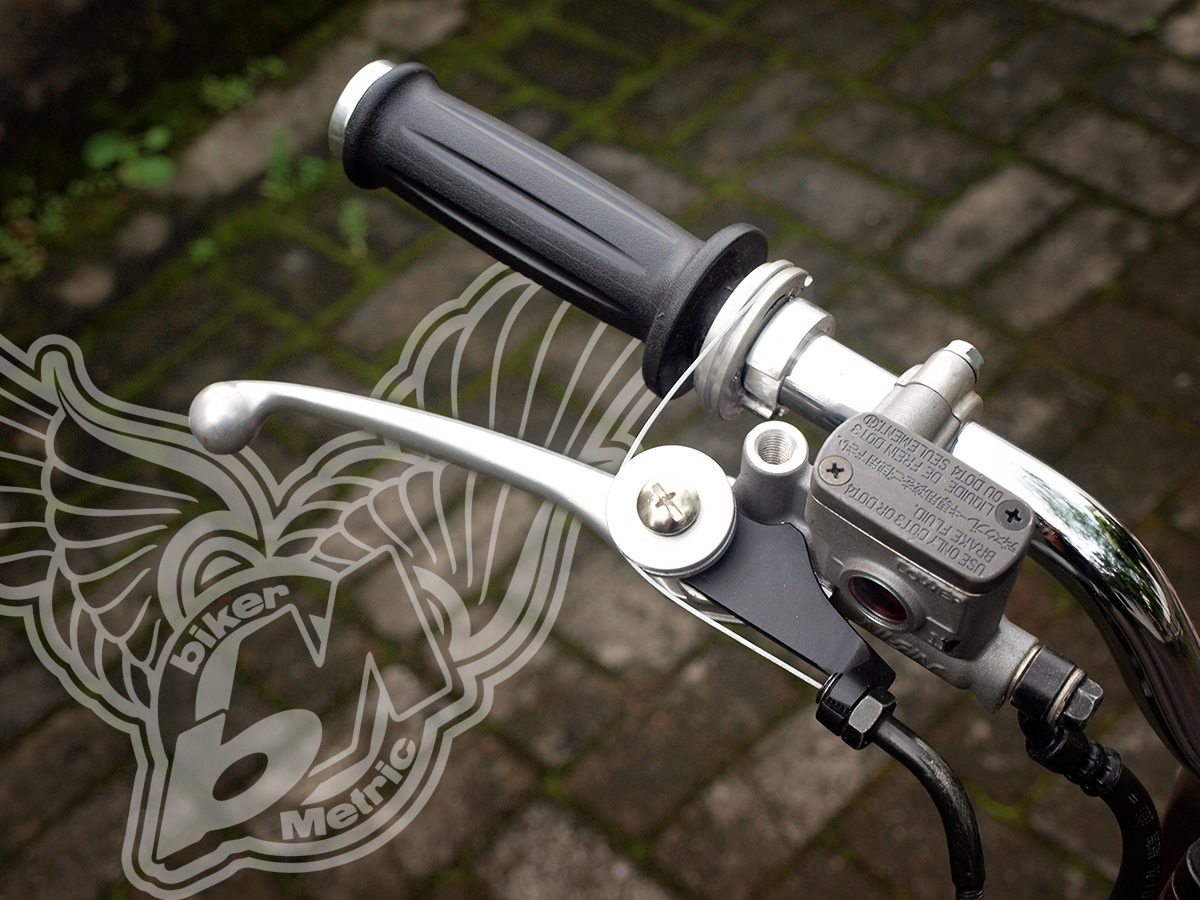 The gas, exhaust pipe, forward controls, seat, lights and other accessories are hand made from metal and sheet metal.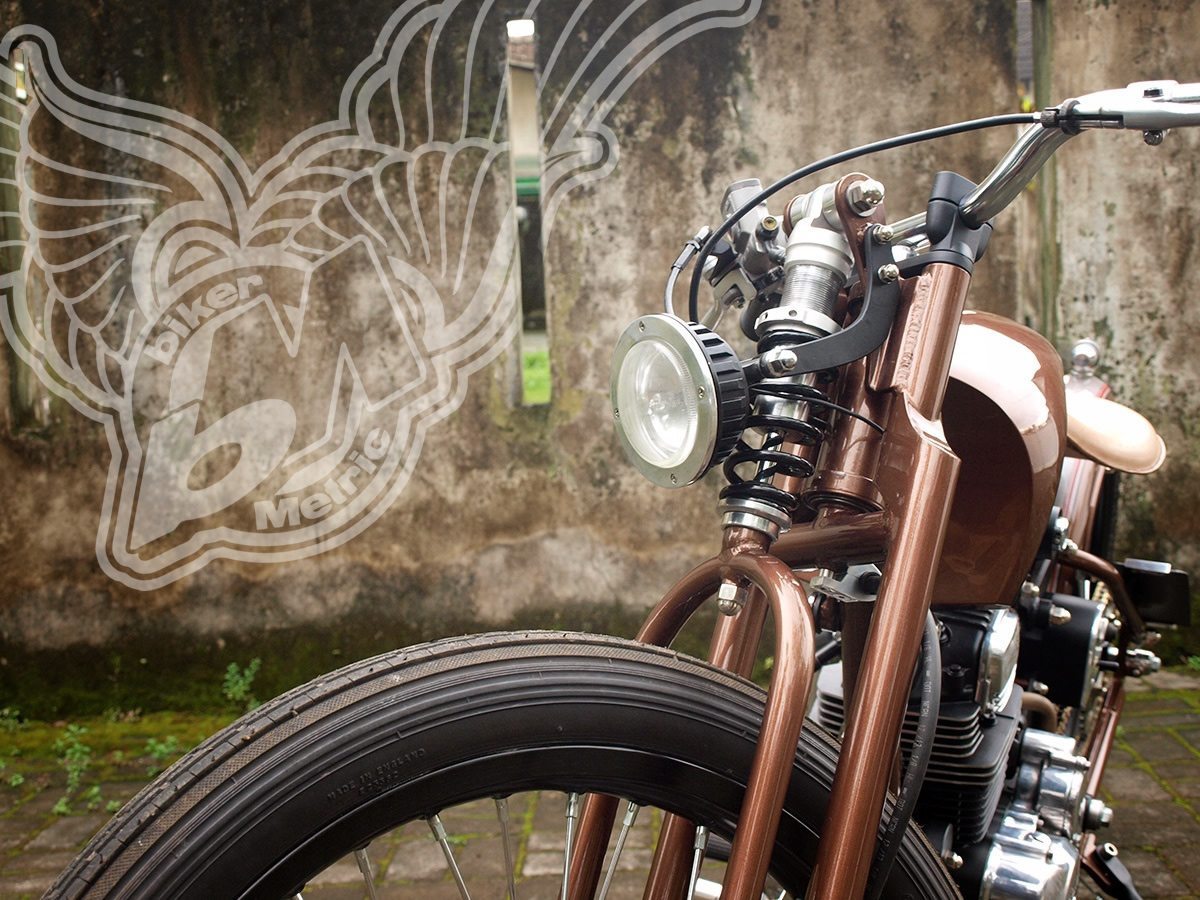 Brake and signaling lamps are made from aluminium. We added a seat suspension along the build, which was different from the design sketch. The center box is for the battery and the ignition.
The tires are mounted on 21 rims and are TK. The tires are Avon Speedmaster 21″. Front and rear wheel hubs and discs and brakes are from Kawasaki KLX150.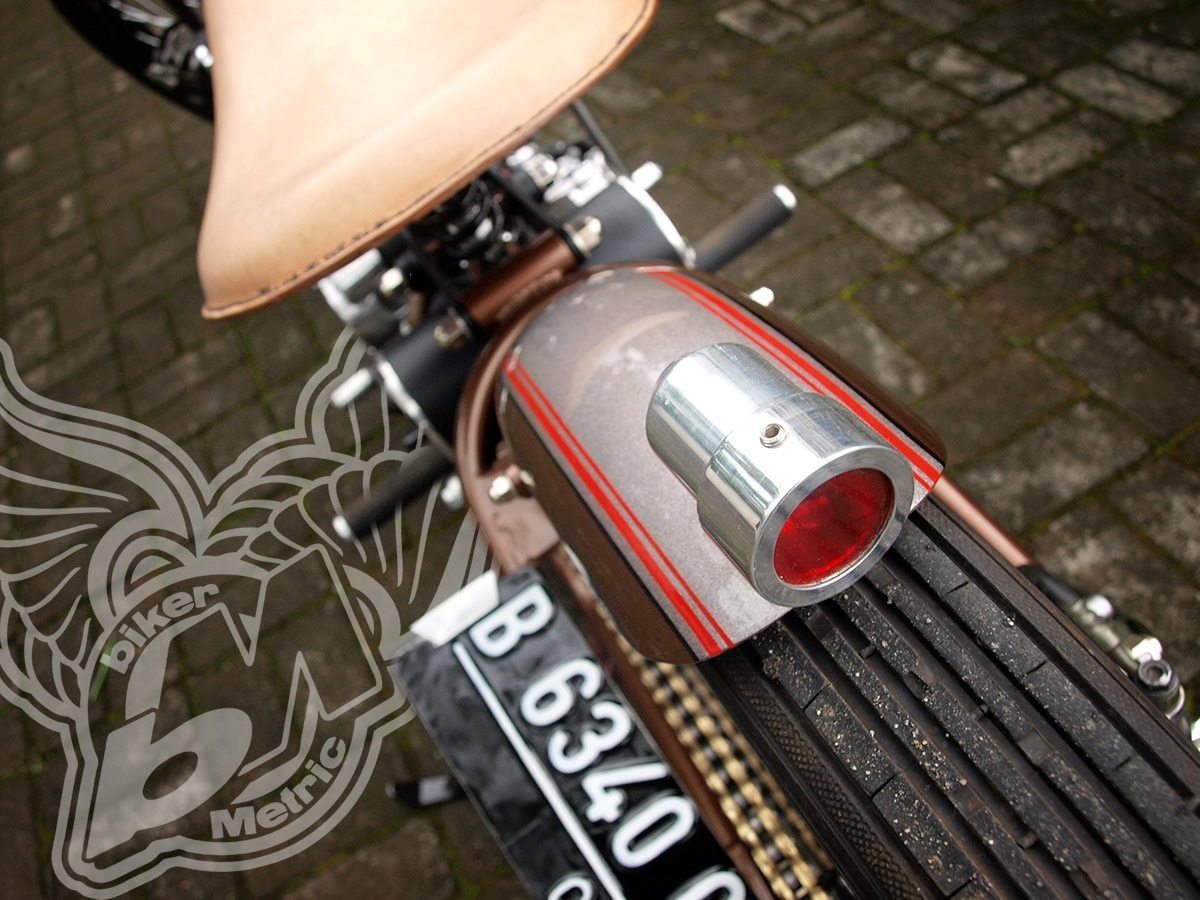 To again quote Trent from an earlier post:
Gentlemen, I hope to make it to Yogyakarta some day to shake your hands, drink and eat, laugh and tell stories. I am more than incredibly thankful for your friendship and loyalty, and Faiz, you guys have a really a great photographer for your shoots. That resource makes a big difference when it comes to showcasing the creations you guys dream and make. great success is coming to you both and those you love. Peace out.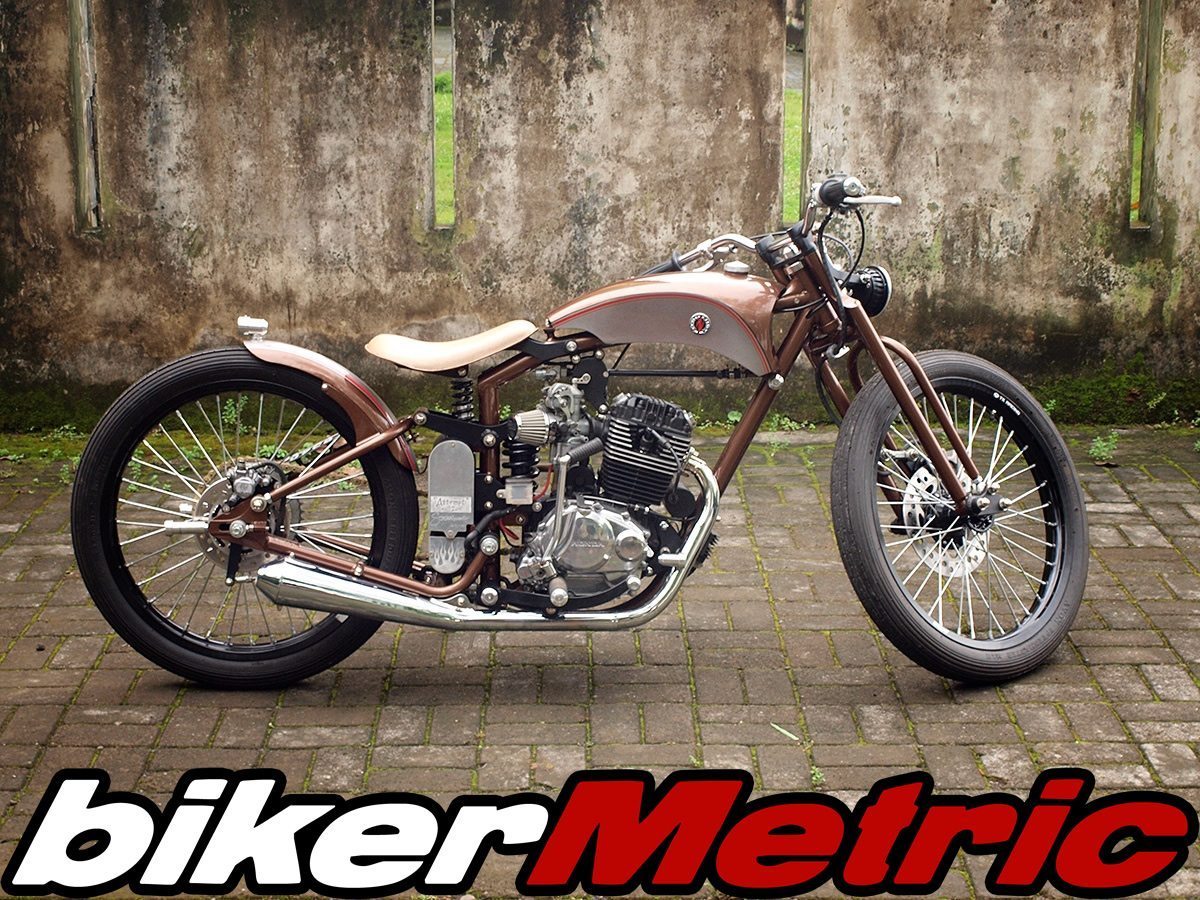 Be sure to visit the brothers at dariztdesign and let them know you found them on bikerMetric. keep kicking a*s, mofos!

Get the best of

biker

Metric

directly in your inbox, once a week, every week.