It's a cold and rainy day in Toronto Canada, and the only thing on my mind is trying to decide if I want to the two empty rooms on my main floor into an indoor motorcycle garage for the winter. It's on days like these that I like to see what the other guys are doing, or as I call it, keeping up with Chris Hunter.
A few days ago, BIKE EXIF shared Slow Burn: A BMW R90/6 FROM ICON 1000. Here's a quick seat of my pants translation of Chris' article, so that the average bikerMetric reader understands it:
Listen buddy, you already know customizing motorcycles can be done one of two ways: the fast and easy way, or the long and diligent way. One way yields a complete **** of a motorcycle, the other pays off. If your build was quick and easy, you should be proud of yourself. You own a nice ****.
Luckily for him, Kurt Walter, gets to build motorcycles on someone else's dime. ****, he even gets paid to do it. Kurt is the Design Director for the ICON 1000 brand. Walter designs not only the gear from the ICON 1000 line up, he also designs ICON's concept motorcycles. The latest of which is this mid 1970s BMW R90/6 with what Chris dubs is a "subtle military vibe."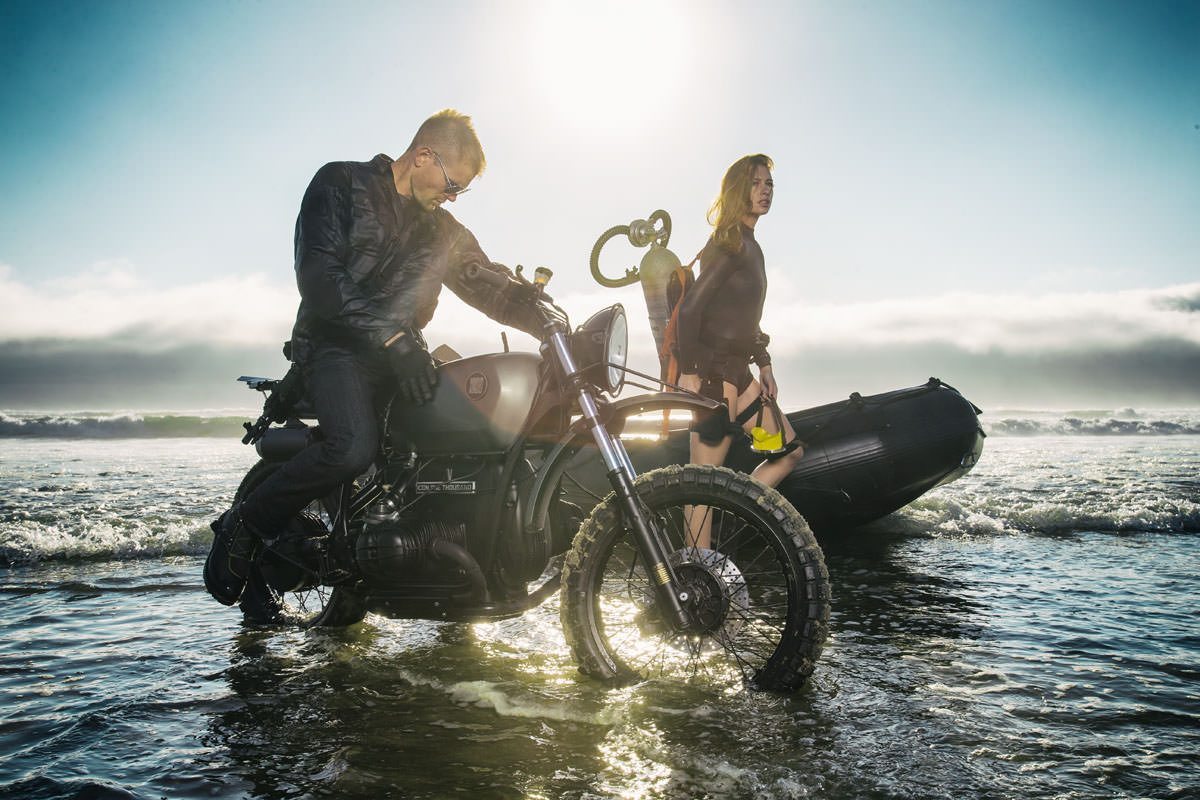 I liked this paragraph a lot:
"The donor bike was the last of the cheap BMW airhead buys in the Portland metro area," Walter tells us. "Like a swarm of bearded locusts, hipster nation had already devoured every Honda CB within a thousand miles."

– Slow Burn: A BMW R90/6 FROM ICON 1000 on BIKE EXIF
The frame was modified (heightened subframe, reworked backbone), and like an old dancer the stock gas tank has had some work done to keep up appearances.
Fun Fact: The shorty silencers come from a Honda CRF450. What else is Japanese? The cargo rack is a modified Ninja 300 subframe. Say what?
And of course, it just wouldn't be ICON without a video.
"We procured a military surplus Zodiac boat, an open stretch of Pacific coastline, and a rubber clad Russian model," says Walter.

– Slow Burn: A BMW R90/6 FROM ICON 1000 on BIKE EXIF

For more info, check out the full story here. If you're wondering just what the **** ICON 1000 is, there's a article on the Top 5 Picks from the ICON 1000 Collection on YouMotorcycle:

Get the best of

biker

Metric

directly in your inbox, once a week, every week.