Got in touch with J Shia from Madhouse Motors who shared a little update about two builds in her shop:
Honda CB550
This bike is being built for a surgeon here in Boston who fell in love with Seaweed and Gravels, the classic all black cafe.
We are going for a similar look when it comes to the lines of the bike, but we are putting a little twist of our own aesthetically.
I fabricated the frame to fit a very sleek and low profile seat and did some other expected mods that all cafes call for.
BUT for this build, we pulled the points cover, starter cover and a few other small components and did a CAD scan of them.
We are CNCing them out of oak and matching them to the seat's leather. We will also be CNCing custom tank badges out of wood as well.
We machined our own triple tree and LED tail strip.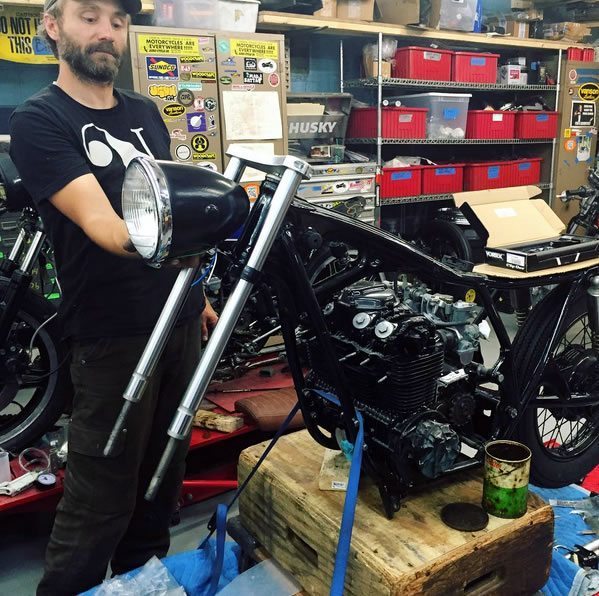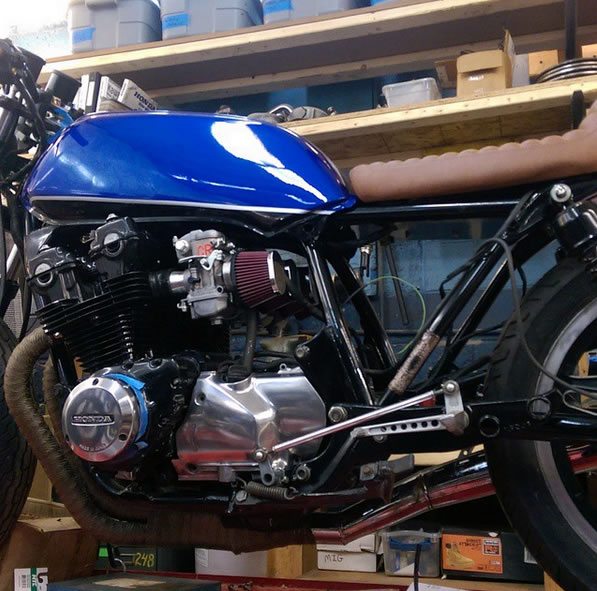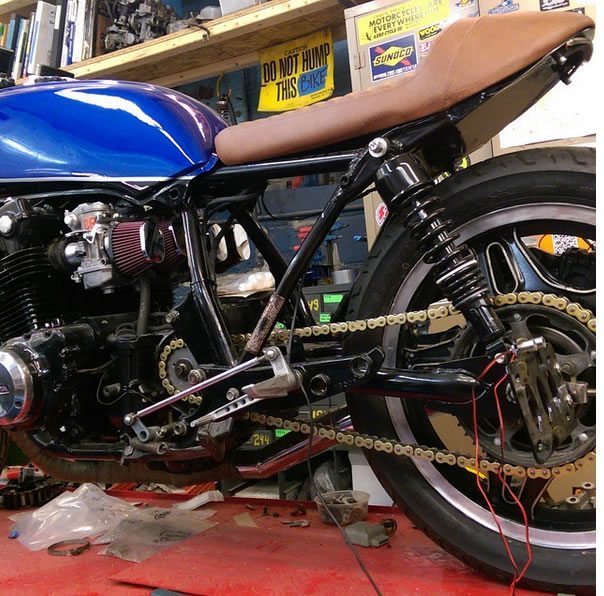 Honda CB750

This is being built for a customer's wife. Its an '81 cb750, scrambler style, but with a cafe seat to match the tail section we fabbed up.

I painted the tank 3 tone, Raafk rearsets, Keihn CR carbs, K&N pods, ballistic battery, Vance Hines pipes, braided stainless lines, in house CNCed taillight, etc.
We'll catch up with J when the builds are done so she can tell us all about them and just who all these crazy kids are. In the mean time and in between time, click the pic to find out more about
Madhouse Motors
.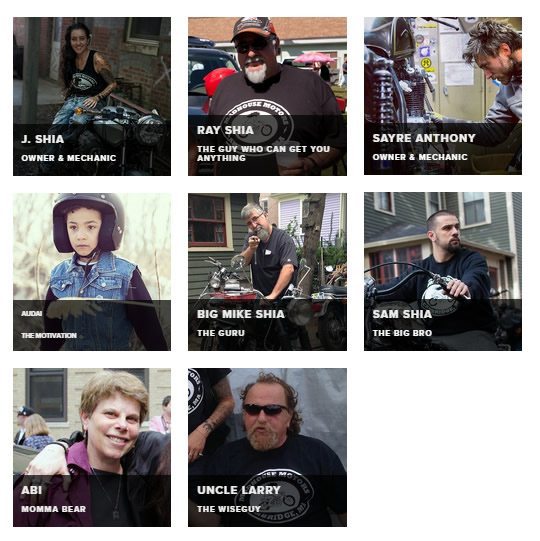 Get the best of

biker

Metric

directly in your inbox, once a week, every week.