We're big fans of vintage racing bikes here, and it's always fun to look back at some of the ingenious vehicles of the past. Long before we had some of the modern engineering savvy that contributes to current Moto GP bikes, there were some really great designs that you can't help but admire, especially if you're just into bikes. Racing sports tend to evolve over time, and it can be fun to look at the latest vehicles with an eye toward the past and what has changed.
This kind of evolution probably gets a bit more attention in Formula 1, where the make and model of a driver's vehicle is about as front and center as the driver himself. Take a look at some of the contenders for the biggest races and you'll see Mercedes, Ferrari, and McLaren jockeying for the top positions. Read the actual race recaps or interviews with drivers, and you'll hear a lot about how they've tweaked their vehicles or what their engineering teams have done to get them an advantage. The drivers almost play second fiddle to the automobile manufacturers.
There's a little less emphasis on the vehicles themselves in modern motorcycle racing, but any fan would agree that engineering still plays a vital role in the sport. In fact, a few years ago a fascinating article was published showing how much speed can change year in and year out with high-end racing bikes. The story makes the point that each time a new "fastest motorcycle" comes out it's usually not long before a new one takes its place. The competition has involved tons of manufacturers and one thing is clear, and it's that they're pushing for more speed. From 2002 to 2012 average top-10 lap times dropped by anywhere from eight to 10 seconds in both Superbike an Superstock—and keep in mind that those numbers stop in 2012. Bikes are still getting faster and more streamlined with each passing year.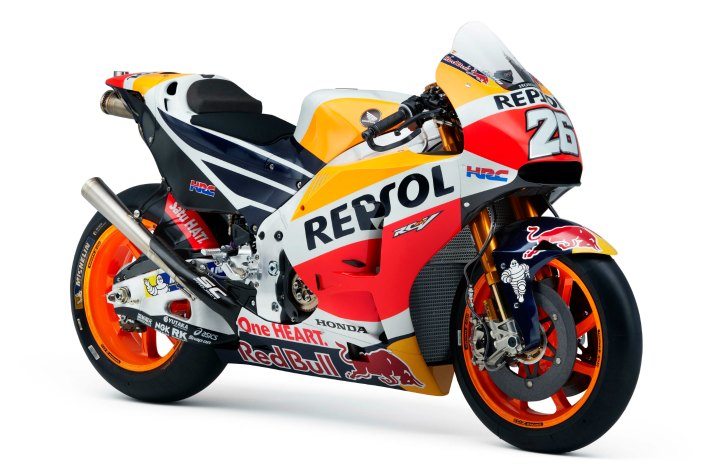 As for what's actually caused this increase in speed, people who aren't in tune to the specific mechanics of racing bikes might be surprised to learn that heft has a lot to do with it. Flatter tires are being used, which makes the bikes feel heavier and increases G-force while the vehicle is in motion. The actual weight of the bikes is increasing too, which is why Honda's Dani Pedrosa says riding is more physical than ever. In a general sense, the bike is just larger, lower, and faster than it used to be. This brings riders closer to the road, both in a literal sense, and in terms of how they feel at high speed. One could argue that this actually makes the sport more dangerous. But from a speed perspective, it represents pure improvement.
It will be interesting to see if this trend continues in the future, or if new ideas and engineering breakthroughs help to reverse the trajectory and make lighter bikes that are just as fast.
In case you missed it…
YouMotorcycle did an article on how much MotoGP bikes cost today. Hint: It's in the six figure range. Read it here:
Why MotoGP Bikes Cost $2 Million

Get the best of

biker

Metric

directly in your inbox, once a week, every week.