Will Spear writes,
Hey guys, love browsing through all the custom motorcycles on bikerMetric. Riding has been a lifelong dream and at 54 years old I'm finally going for it. I got my beginners license this week and I want to ride a simple bike for a year or two. Then I'll be retiring and my goal is to be able to do a one-off custom myself. Can you give me any tips on getting a first bike?
– WS
Get a Second Opinion
It pays to have something to temper your enthusiasm when making a big purchase like this. Have a friend or family member who's removed from the situation come to view the vehicle with you and play devil's advocate.
Find Out Whether It Has Been Modified
If the bike's been changed from the standard model you'll want to know how, as it will affect how it feels to ride and how it needs to be repaired and serviced. Ask the seller if it has been, and if so whether they still have the original parts.
Don't Be Afraid to Haggle
There are more used motorcycles for sale than there are people looking to purchase one, so it's a buyers market. Don't be afraid to go for the best price you can get.
Make Sure You Can Get It Home
It's illegal to operate any kind of motor vehicle without some form of insurance, so on the day of the purchase make sure you already have insurance set up, or another way of getting the bike home sorted out. You can usually find a local service, like this company that does motorcycle towing in Toronto, to transport your bike for you at an affordable price.
Spin the Wheels
If you can, get a look at how the wheels spin—you want ones that stay steady on their axle and don't wobble. This also gives you a chance to check for tyre damage or uneven treads.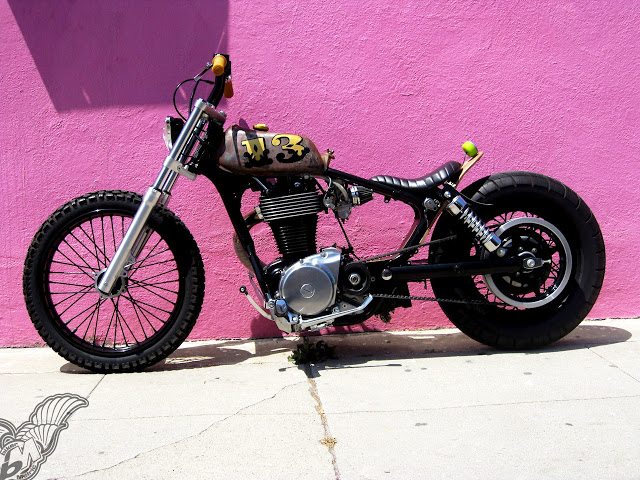 Try Starting the Engine Yourself
Try starting the engine from cold. If it rattles or smokes right from the get-go you're probably not onto a winner and might want to look elsewhere.
Inspect It in Good Light
It's an absolute must to look for bodywork damage and excessive wear before buying a used bike, and you'll want to do so in the best light so you can spot anything that's there to see.
Check the Service History
Ask to see the service and MOT history. Legit sellers should be happy to provide this and you can cross-reference the mileage from the MOT history against what's on the odometer to make sure it hasn't been altered to make the bike more attractive.
Look at the Logbook
Again, the seller should let you see this without a problem. Be suspicious if the address on the paperwork isn't the one the bike's being sold from, and absolutely do not buy it if the chassis number doesn't match.
Get a Vehicle History Check
A history check or HPI Check will reveal things like accident history and number of previous owners—you never know who you can trust so don't take the seller's word for it—and even whether the vehicle has been reported stolen.

Get the best of

biker

Metric

directly in your inbox, once a week, every week.