Today's build is a Honda GL160 chopper from Ariez at K-Kustom. K-Kustom in Indonesia has done some fantastic stuff ranging from sweet bobbers to theme builds. Their builds and shop life is well documented on bikerMetric and these guys are frequent contributors to the site, always coming up with new and creative small displacement motorcycle builds.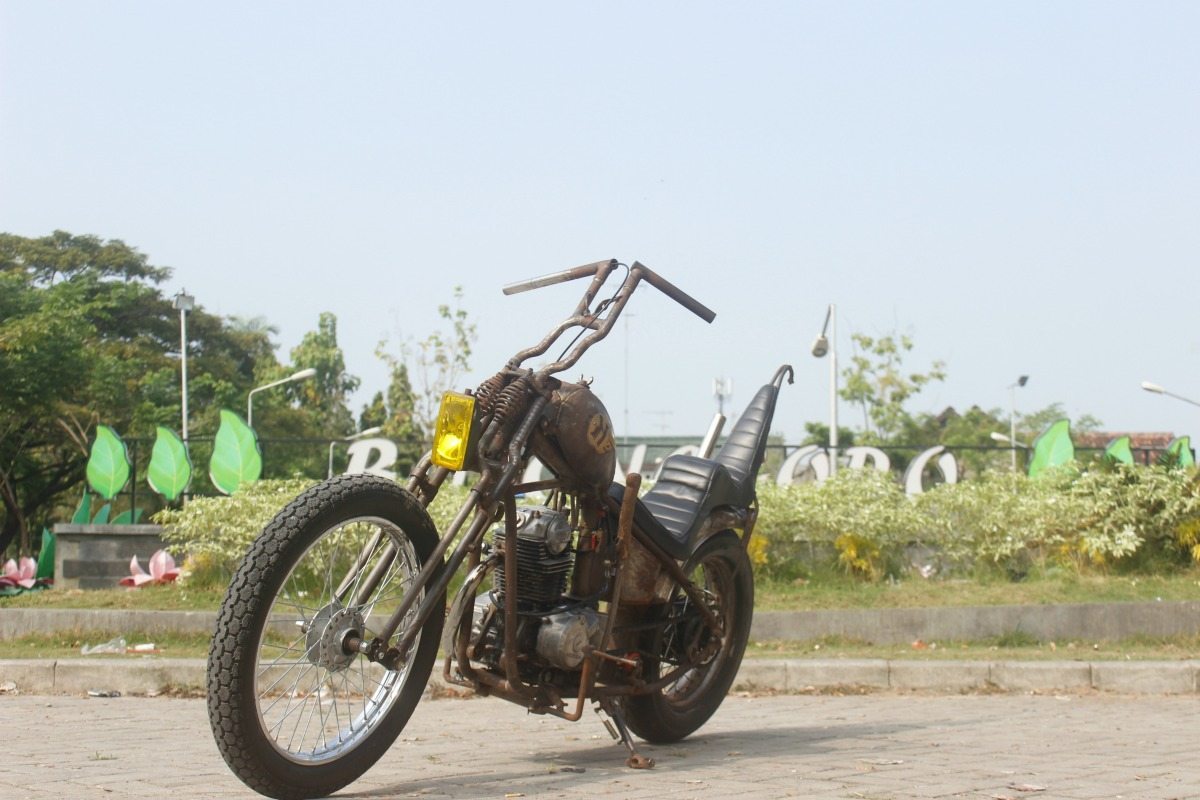 For this custom chopper build, K-Kustom used a Honda GL160. The only OE part from the build is the motor and the rims, everything else was custom done, as per usual.
Part of the reason K-Kustom builds are always interesting, from a North American stand-point, is not only the creativity put into these builds, but the fact they stand to teach us something. Typically, they offer us a little insight or tell us a story from a world far, far away. This custom Honda GL160 chopper build is no different.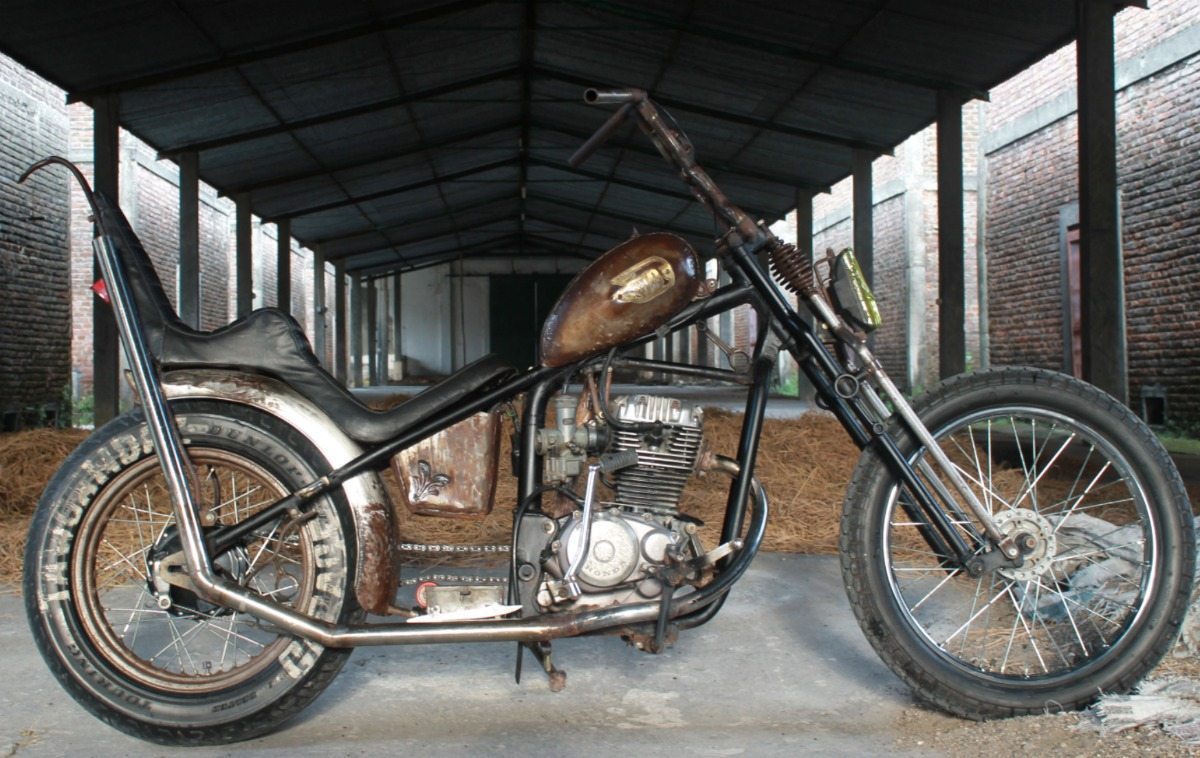 The build contains ancient writing all throughout. On the kujang, a traditional West Java small dagger, Kopi Kustom (K-Kustom for short) is carved in Sundanese alphabet. The Sundanese alphabet was popularized by the Sundanese people of western Indonesia in the 14th to 18th century. To this day they still represent roughly 15% of the Indonesian population. The kujang is actually used to hold the rear hub.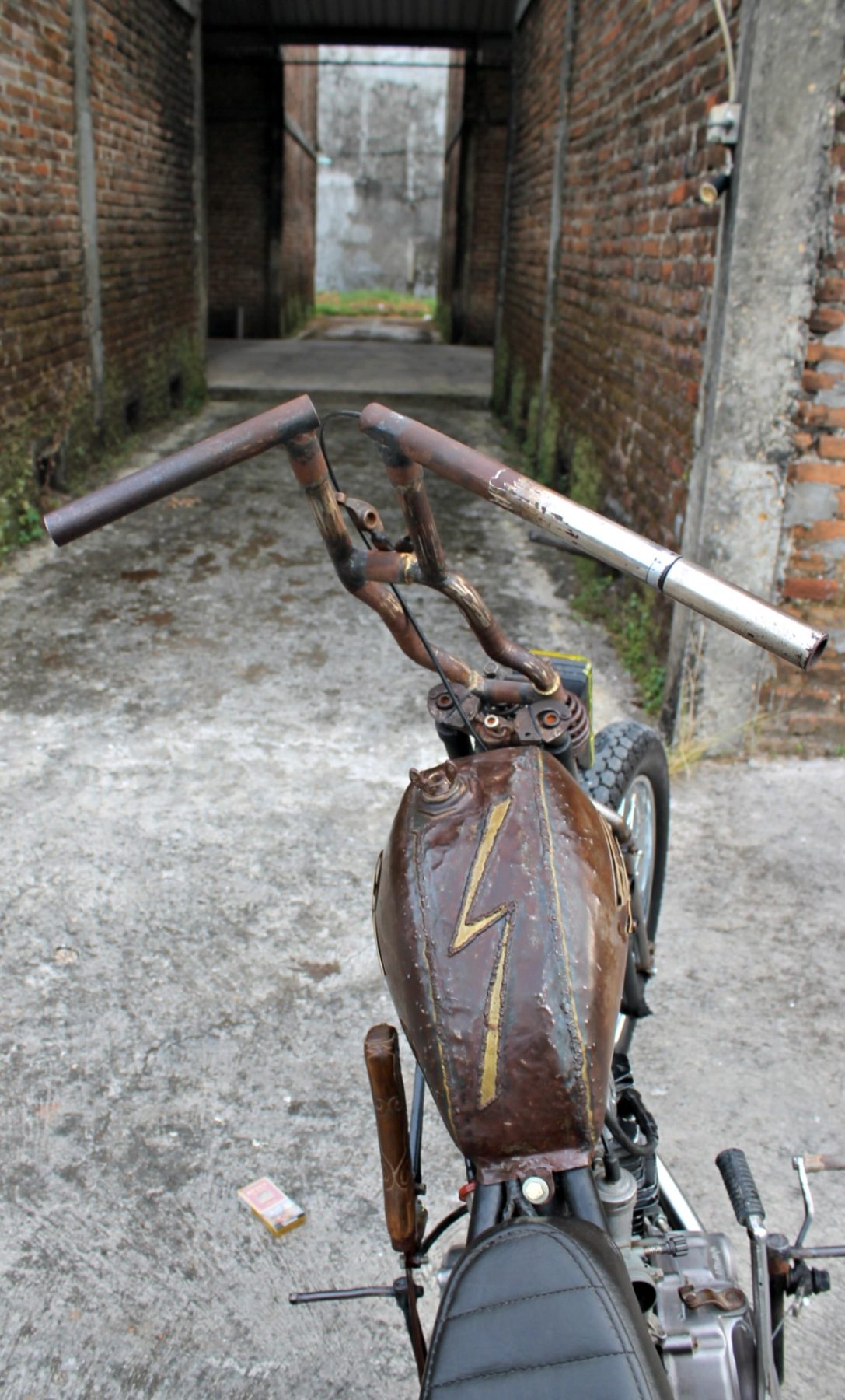 The bike also uses a sword for a suicide shifter, because it's bad ***. On the sword is engraved Naga Saba, in Javanese lettering. Naga Saba means the traveling dragon. Again, bad ***, for a 160cc. The sword itself was forged by Ariez's brother, who is a traditional blacksmith in a nearby town. Ariez's brother has a small garage like K-Kustom, called TawonNdaz Garage. This Honda GL160 chopper is a collaboration work between the two shops.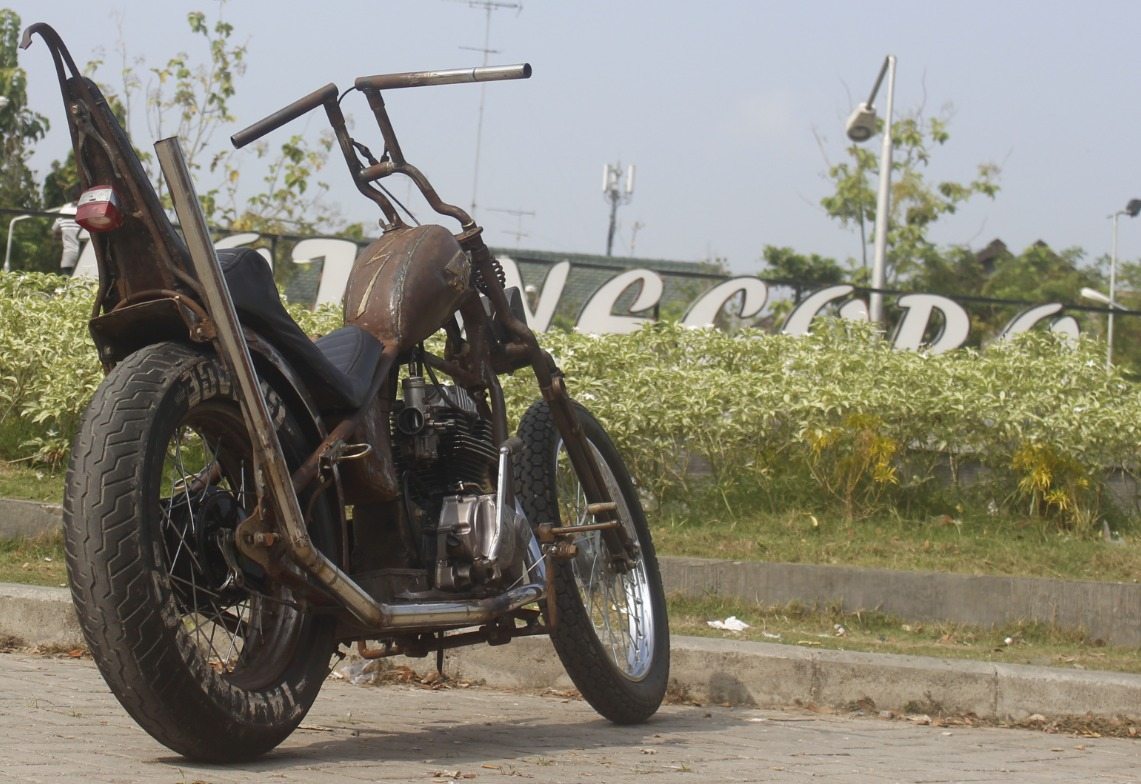 The Honda GL-160 chopper makes use of a tail light from a bicycle, and a fog lamp for the head light. The handlebars are asymmetrical and make use of a traditional internal throttle. Other extras include spare parts like piston rods added on for good measure, in typical K-Kustom style.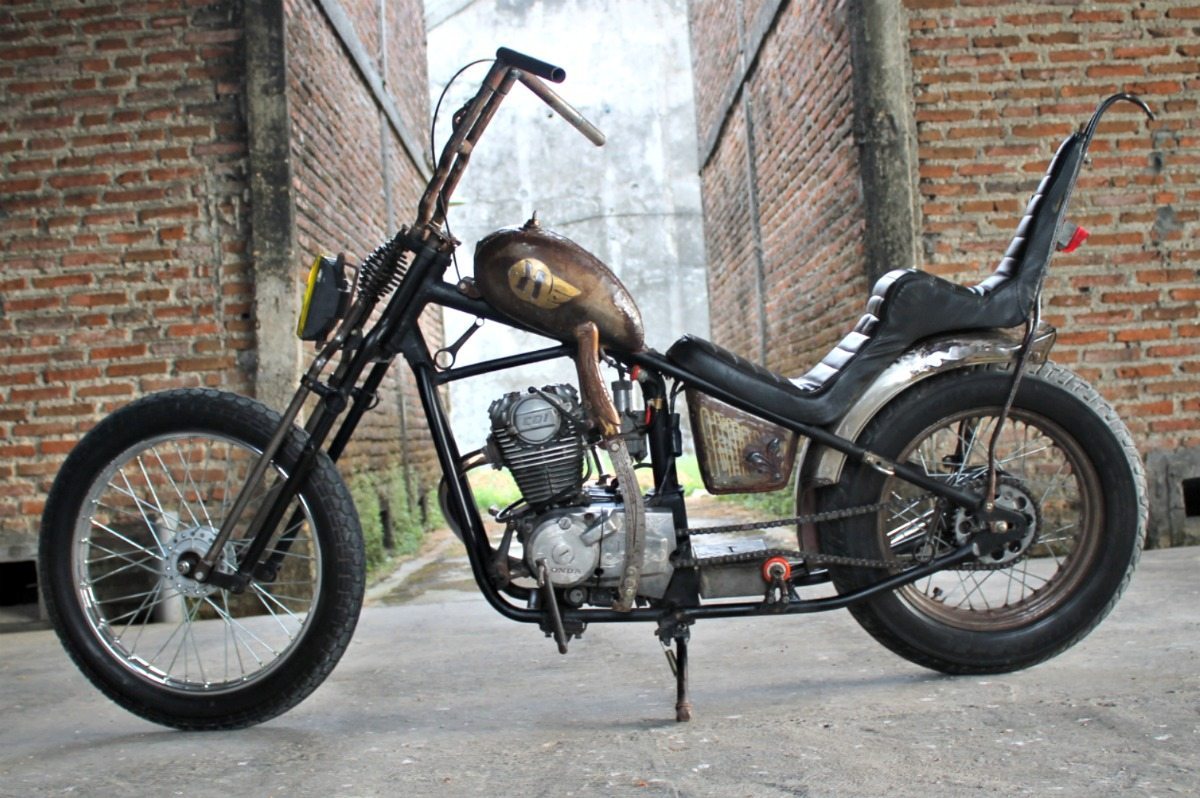 Just another sweet build from K-Kustom on bikerMetric. You may also want to check out their Yamaha Scorpio 225 brat bike, Suzuki Thunder 125 bobber, Kawasaki KZ-200 bobber, or the second latest build, a steampunk'ed out Honda Supercub.
You can also check out their website at k-kustom.blogspot.com.

Get the best of

biker

Metric

directly in your inbox, once a week, every week.