Jake Elstone's a Canadian boy from beautiful Peterborough, Ontario. Jake started building mopeds at the age of 13 with his father, before eventually branching into larger bikes. Today, he works from 9 am to 5 pm in auto body paint and detailing, and from 5 pm to 9 am his mind is on sweet rides like this 1967 Honda CB450 chopper.
bikerMetric: What was this Honda CB450 chopper originally meant to be?
Jake Elstone: Originally I bought this 1967 Honda CB450 just to do a quick job too over the winter of 2015. Something to romp around on in the spring. It seemed promising when I picked it up.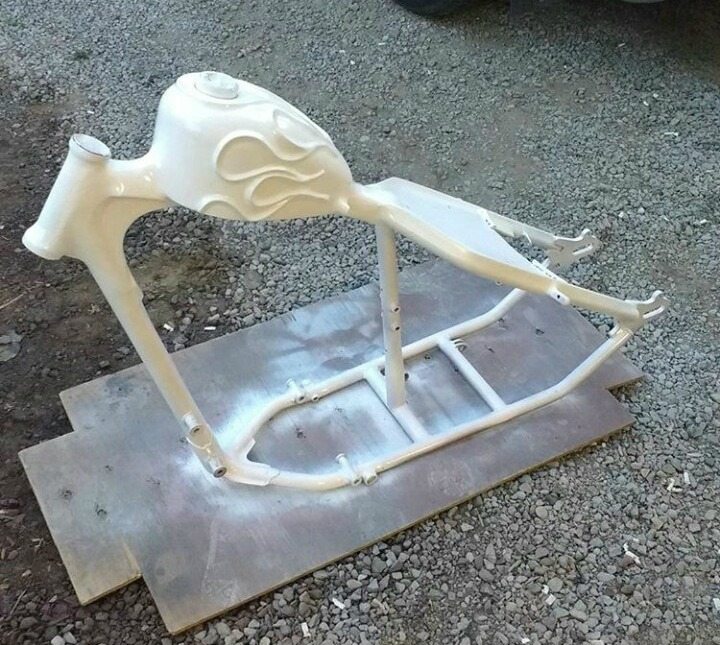 bikerMetric: How'd it look?
Jake Elstone: It had a konged frame, rusty chopper parts, and 6 over forks. I started tearing into it, and the frame looked as though somebody used it to cook meth or some sort of ****. No level of strength or safety and the 6 overs had wood broom stick handles in them to act as the spring spacer.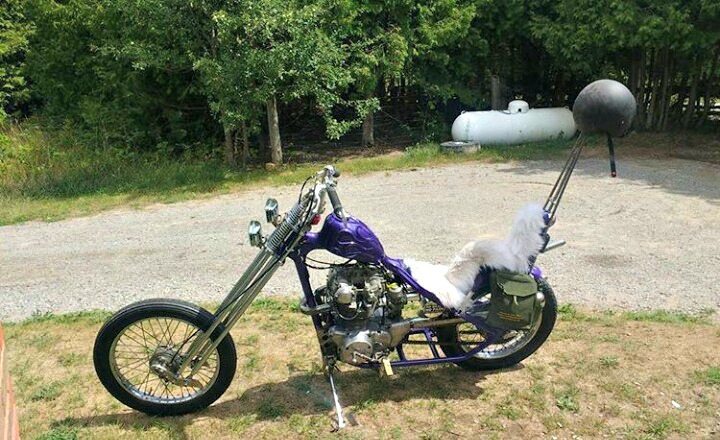 bikerMetric: Sounds real safe. Heard you reached out to Paul Dutra. The old bikerMetric owner featured Paul's Gold Wing about five years ago. What'd Paul do for ya? What happened next?
Jake Elstone: Yeah. I sent the frame to Paul Dutra at Back Alley motorcycles to have him put the hard tail on. He's a **** of a guy with great talent! Eventually I asked to be a part of Freedom machine custom motorcycle show as a featured homegrown heroes. That was the real kick to make something cool. The guys running that show are totally awesome, glad to call my friends now, and they definitely know how to hold an awesome show. To the readers if you haven't heard or been I'd seriously suggest checking it out!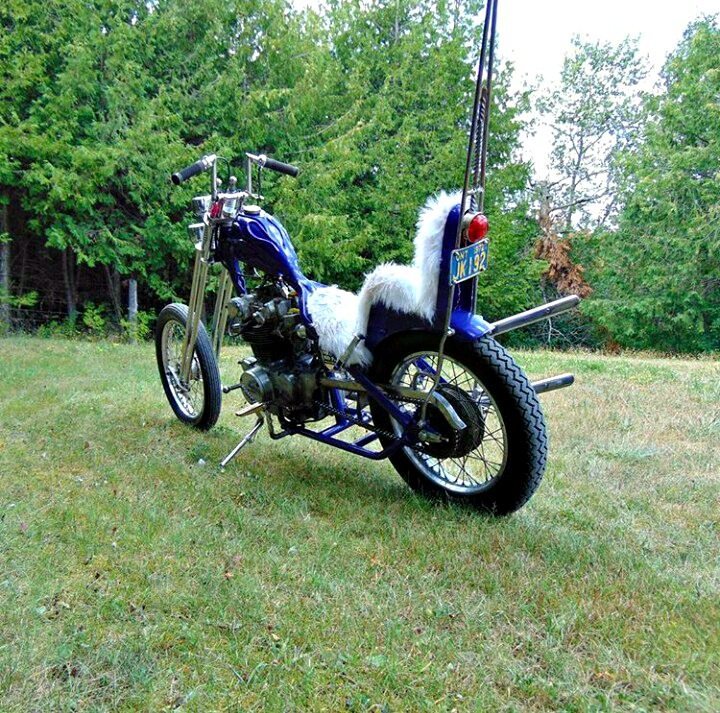 bikerMetric: Sweet. What else are you working on?
Jake Elstone: Currently I have a few builds over the winter for others. An 883 turned hard tail for one. I'm also very excited to work on a survivor chopper Triumph coming to me. Tons of custom parts (sissy bars, handlebars). As for my next bike, I'm still on the hunt. Some of my buddies and myself plan to ride to Strange Days in New Jersey next June, I plan to build another bike for Freedom Machine but I want to have it done in time to ride to NJ.  To be able to really put some miles on a "show bike" before it even hits the show.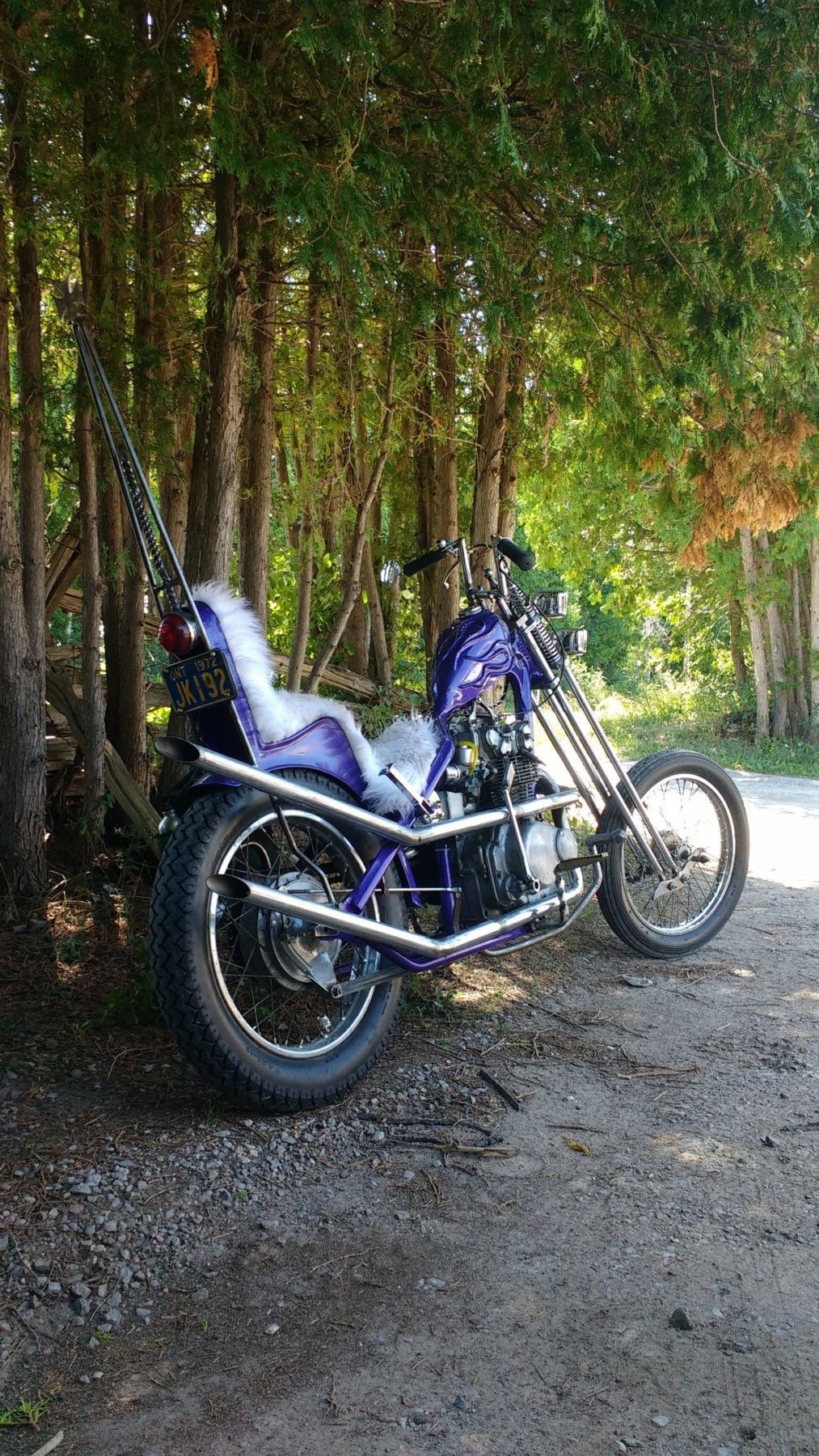 bikerMetric: Thanks Jake. Where can readers find ya online to see more?
Jake Elstone: Right now I'm on Instagram, follow me @stonesshopjake.

Get the best of

biker

Metric

directly in your inbox, once a week, every week.