My posts come from the people who send us emails and tell us about their builds and their stories. This week I got one from Reggie from ScarHeadracing always dug modifying things and making them his own. Like a lot of builders, or rather, would-be builders, time was what stopped him from finishing some of those ambitious projects. We all know how that goes, in my case you can add a strict budget to the things that keep, uh, "financially limited".
As for Reggie, he started buying motorcycles a couple years ago when cars got to be too expensive. He came across bikerMetric and says "It has given me the motivation to build." and "Its great to see what others like me are doing." That's what we're all about. $50,000 motorcycles and Harleys don't have much business here.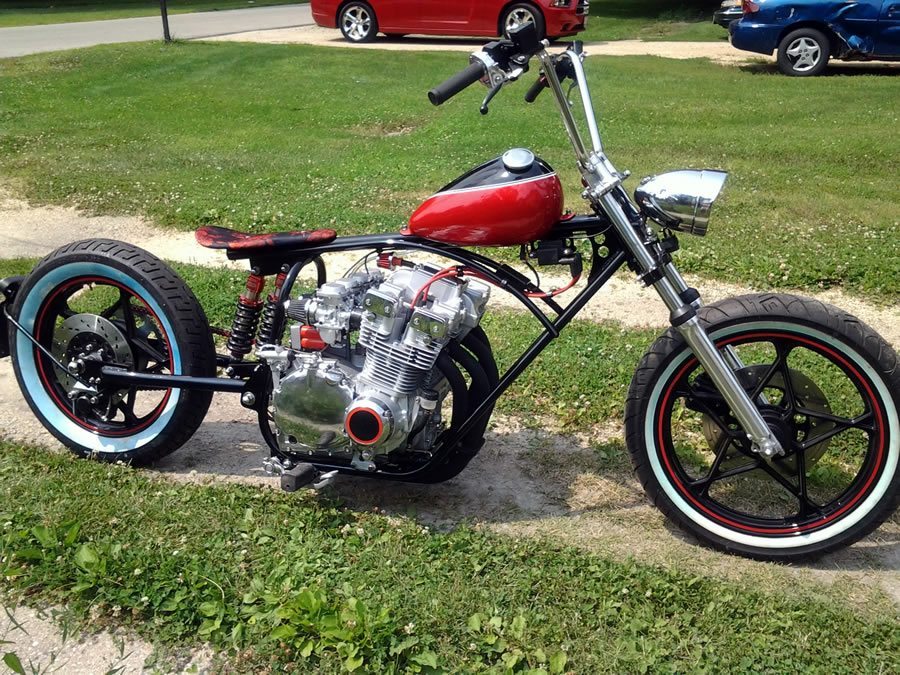 About five months ago Reggie got fired. Naturally, he hit the garage for a little good ol' fashion "oil and elbow-grease therapy" – the best kind of therapy, second only to actually riding the **** things. Reggie had started work on the frame about two years ago, and decided he would take advantage of some time off to complete the build. It was just finished last week.
We're giving away a $50 gift card for an online motorcycle store to the answer to this question we like best:
"What kind of motorcycle is it?"
If you can't be accurate, you should at least be creative, in fact, I would try to be both! Leave a comment with your answer.
Good luck!

Get the best of

biker

Metric

directly in your inbox, once a week, every week.