Isiah Garcia is a 20 year old, living in Elko, Nevada. He might just be the youngest custom builder to ever be featured on bikerMetric! When we talked to Isiah, back in 2016, he was working as a rubber liner in the gold mines, trying to save up enough money to go barber school and open up his own shop.
His build is a custom Yamaha V-Star bobber, inspired by some of the bikes we've featured here on the site. bikerMetric: So where were you at when you did this build, man?
Isiah Garcia: I was actually living in a two bedroom apartment at the time so I took the bike to a storage shed, completely stripped it, and took all the parts home. For nearly 6 months I was tripping over fenders and stepping on nuts and bolts. It was rough some days.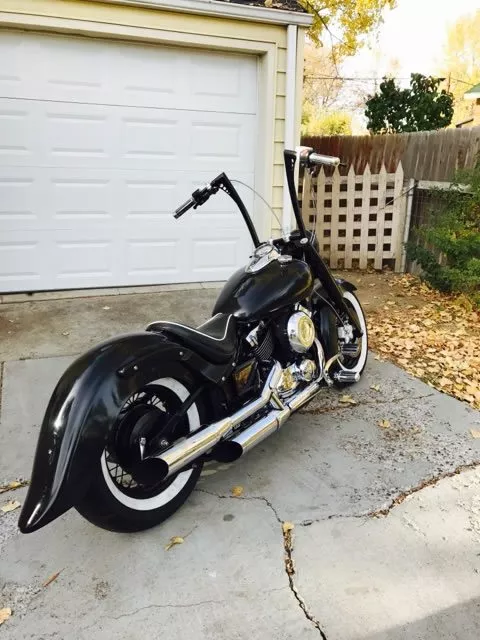 bikerMetric: As a guy who's currently wedged between two motorcycles, two extra handlebars, and some more random extra parts in his office, I get what you mean. Heard you were inspired by some of the bikes that have been featured on this site. Care to share more?
Isiah Garcia: The biggest inspiration I had to build a V Star was from Tail End Customs, I never could have imagined what you could do with only a couple thousands dollars, a little motivation, and a lot of hard work. The bike was completely stock when I bought it, couple dents here and there, and ran okay.
biker
Metric
: What were some of your best mods?
Isiah Garcia: I'll stick to the main ones: white wall tires, powder coated almost everything black, redid the seat, 16 inch ape hangers, TEC power piston taillight, bodywork, new paint, lowered, removed AIS system, and custom exhaust. I found tons of small parts that needed to be replaced the more and more I disassembled the bike.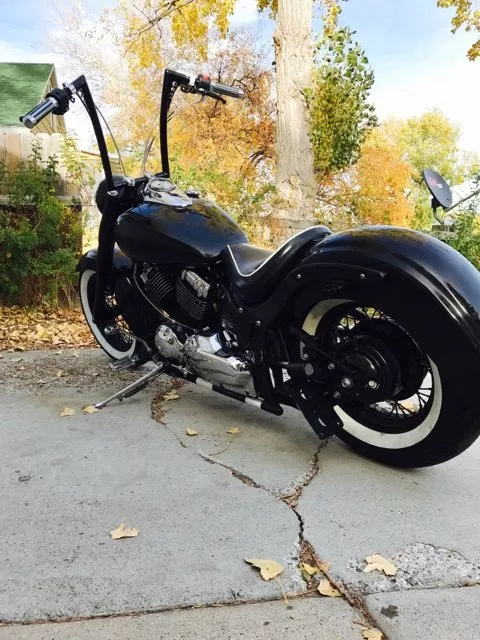 bikerMetric: Any favorite mods?
Isiah Garcia: My favorite mod would have to be the powder coating, The guys at Full Blown Coatings in Salt Lake City did an awesome job with the black. But id have to say that completely stripping down every part, removing all the seals, and not loosing anything was definitely the most tedious part of the build.
bikerMetric: And the end result?
Isiah Garcia: I'd have to say the first day I road the bike around town was an awesome feeling. I couldn't believe how many compliments I was getting on a bike I built with under 4 Gs. Definitely a proud moment especially for only being 20.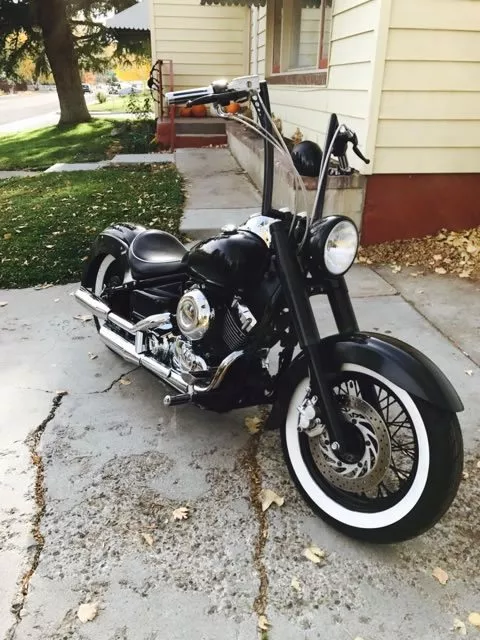 bikerMetric: Still more work to be done, or is that it for this build?
Isiah Garcia: Over the winter I plan on cutting an inch or two out of the middle of the tank, doing a few frame modifications, different exhaust, and a different paint job. So the bike's not for sale just yet.
bikerMetric: Shout out time. Who are you saying hi to?
Isiah Garcia: I'd have to give a shout out to my dad, my homeboys Elijah and Chad, and my old lady for letting me build a bike in a 2-bedroom apartment.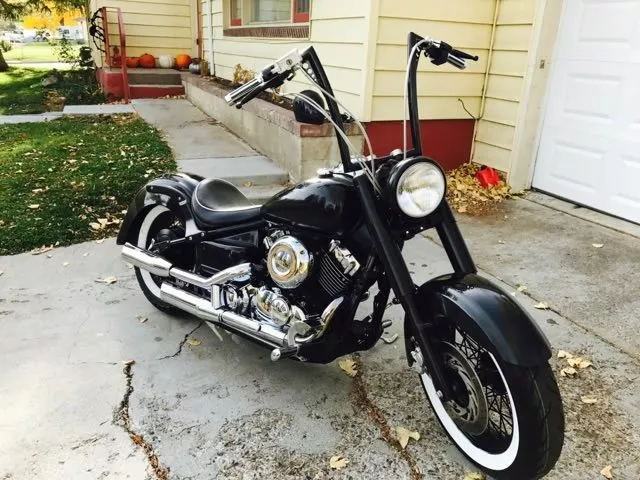 bikerMetric: Readers can leave questions in the comments below, but where else can they find ya?
Isiah Garcia: You can find me on Instagram @garcia851
bikerMetric: Way to be Isiah, way to be. If anyone wants to see some of those V-Star customs that inspired Isiah, you can check them out here.

Get the best of

biker

Metric

directly in your inbox, once a week, every week.