This week's reader ride is from Dave in Antwerpen, Belgium. Dave's a 39 year old maintenance mechanic in a concrete factory. He's always wanted to build a chopper, some kind of single-seater with a chopped fender.
"I was looking for a Yamaha XVS 1100 to use for my build because I felt that the 650cc did not have enough power and torque." said Dave. "It had the look of a hardtail, but the comfort of having traditional suspension."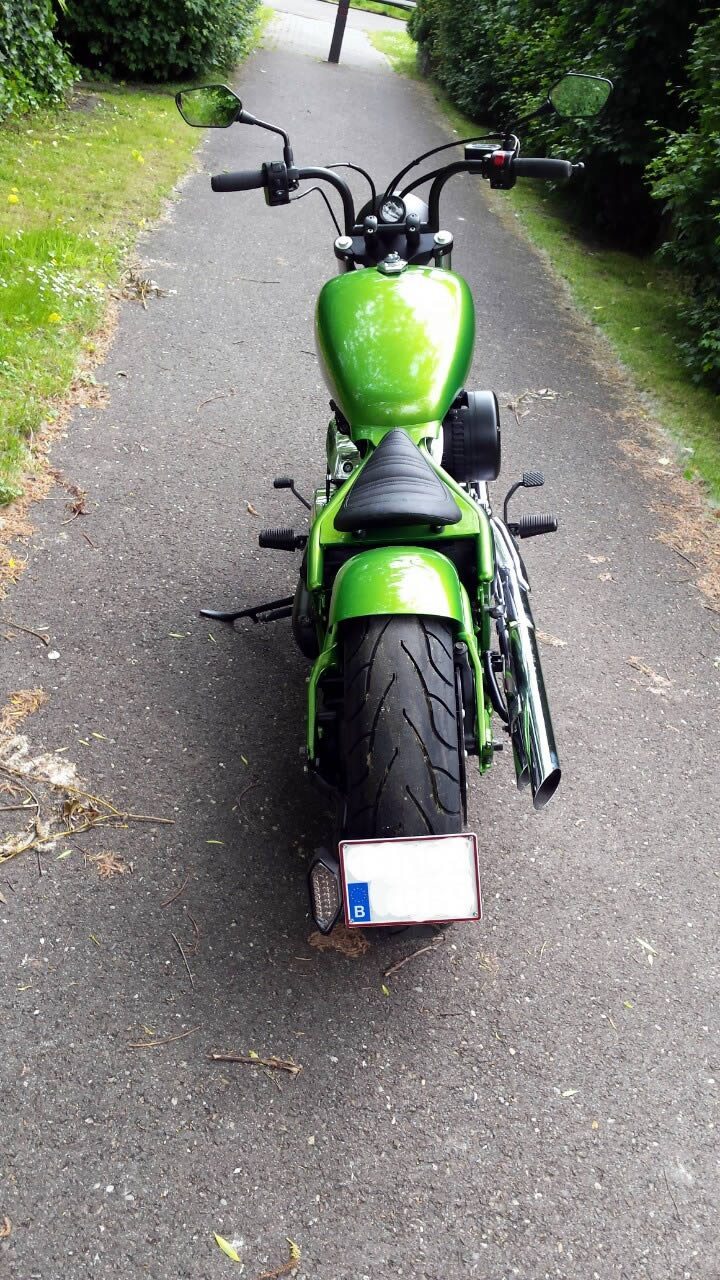 Dave bought the bike five years ago and began making plans for the custom pieces. He began thinking about going in more of a bobber style direction, but there was one thing he knew for sure. "I wanted a bike with a color that didn't stand out so much. Maybe something all black."
Right, or green. Whatever.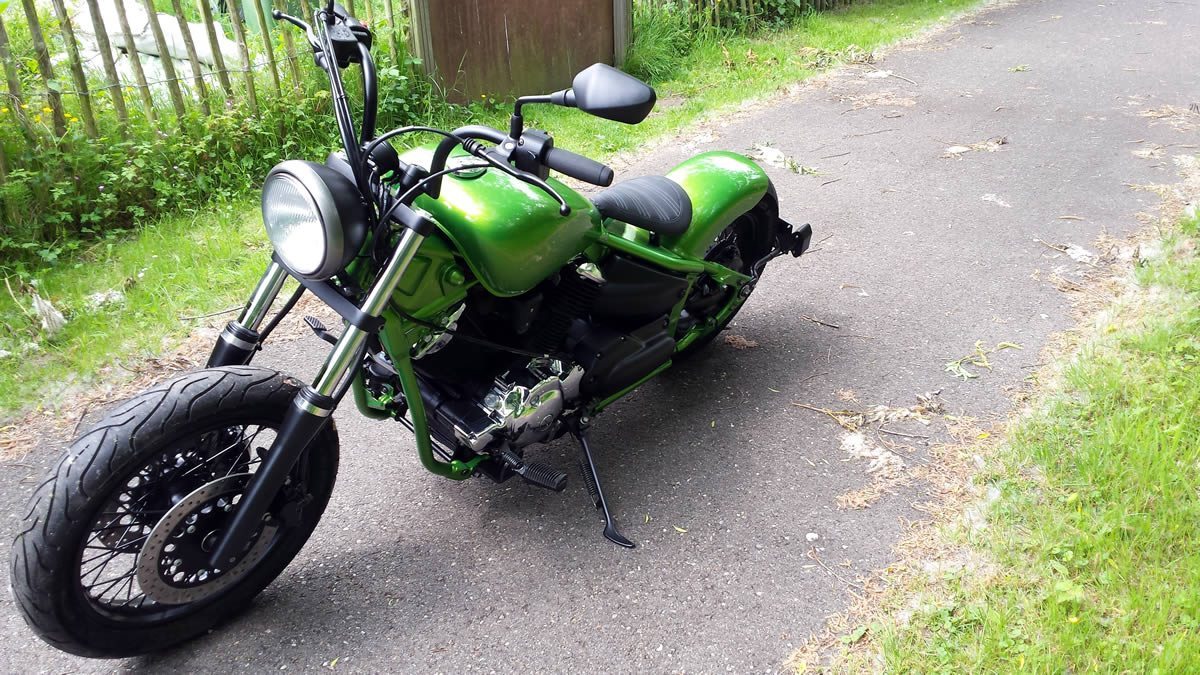 The gas tank is off of a Honda Magna, and Dave did a lot of custom work and one-off building on the brackets, plates, license plate holders, turn signal supports, and more.
The old fender was cut off and a new oen ordered up. "I adapted it to my liking and welded it to the swingarm." He swapped out the grips and added integrated LED turn signal lights in the headlights.
"I sandblasted everything and painted it java green. The rest is powdercoated."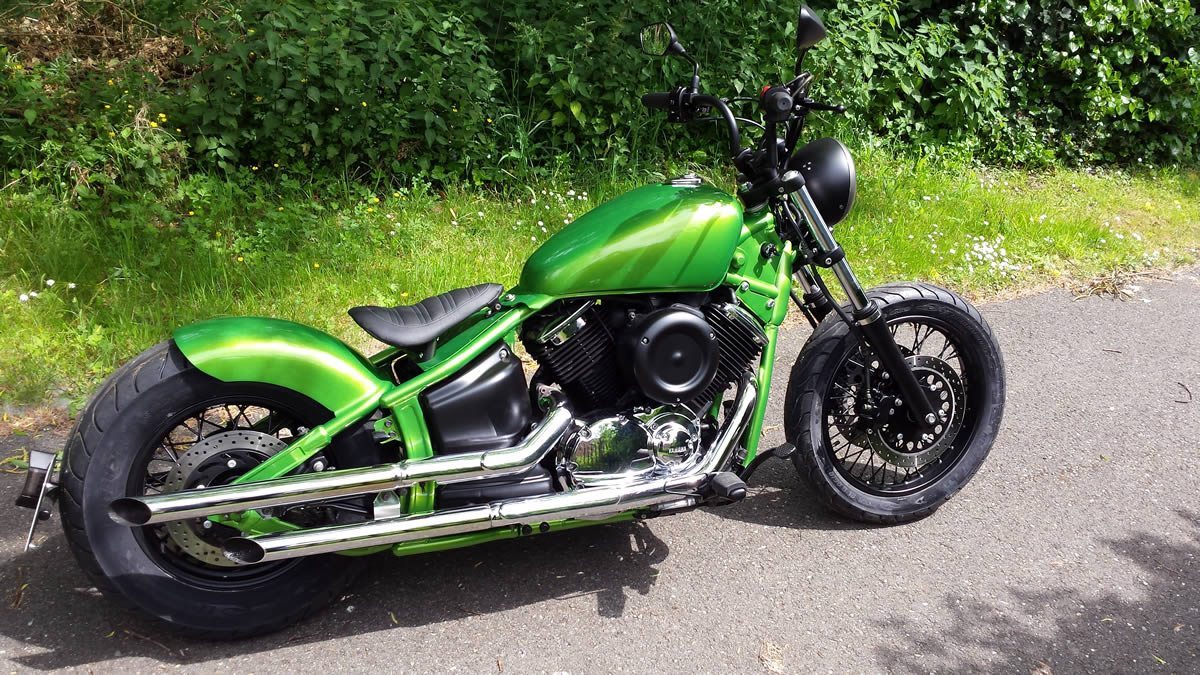 Dave installed a nwe wiring harness, which was the hardest part of the build. He changed the odometer to include a tachometer as well.
Along the way Dave took a ton of pictures of the XVS' disassembly, so that he could reference them when it came time to put it all back together again. Of course that was when his memory card decided to die, and take all of his pictures down with it. Murphy's Law is a *****.
Ride safe, Dave!

Get the best of

biker

Metric

directly in your inbox, once a week, every week.