We got in touch with Rob Bullit at Bullit Custom Cycles about his custom Yamaha Virago 750 Cafe Racer. The motorcycle was handed over to its new owner a few months at the 2014 Toronto Mods and Rockers.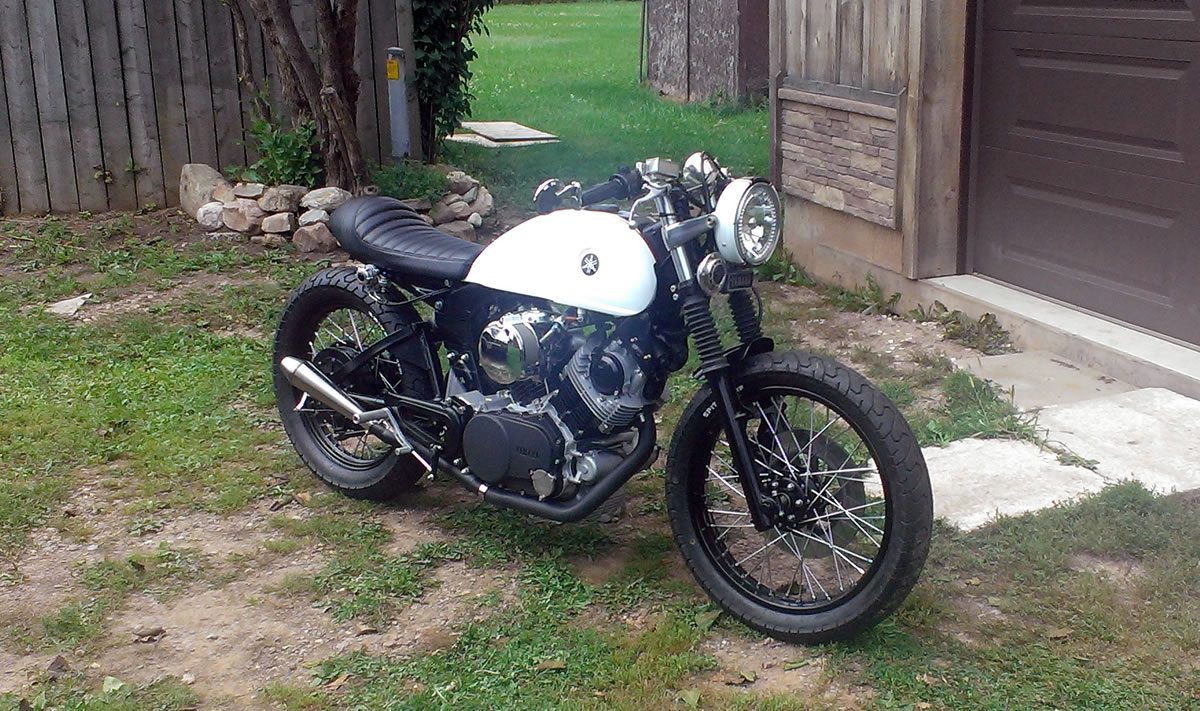 The engine was stripped, disassembled, resealed with new gaskets, new rings, and new stainless bolts. The cylinders were honed. A 2 into 1 intake was added, using modified stock carb, one off 2 into 1 exhaust and finished it using a Cone Engineering slip-on. This Yamaha Virago cafe racer was painted and polished all in house.
Rob fabricated up a custom battery box for the Ballistic 8 cell battery and fit it where the center stand used to be.
He chopped the stock fender and built solid peg rear sets. The rear sub frame was custom fabricated to fit the profile of a Moto Lana Seat. It also holds the electrics and built in brake, running and LED signals.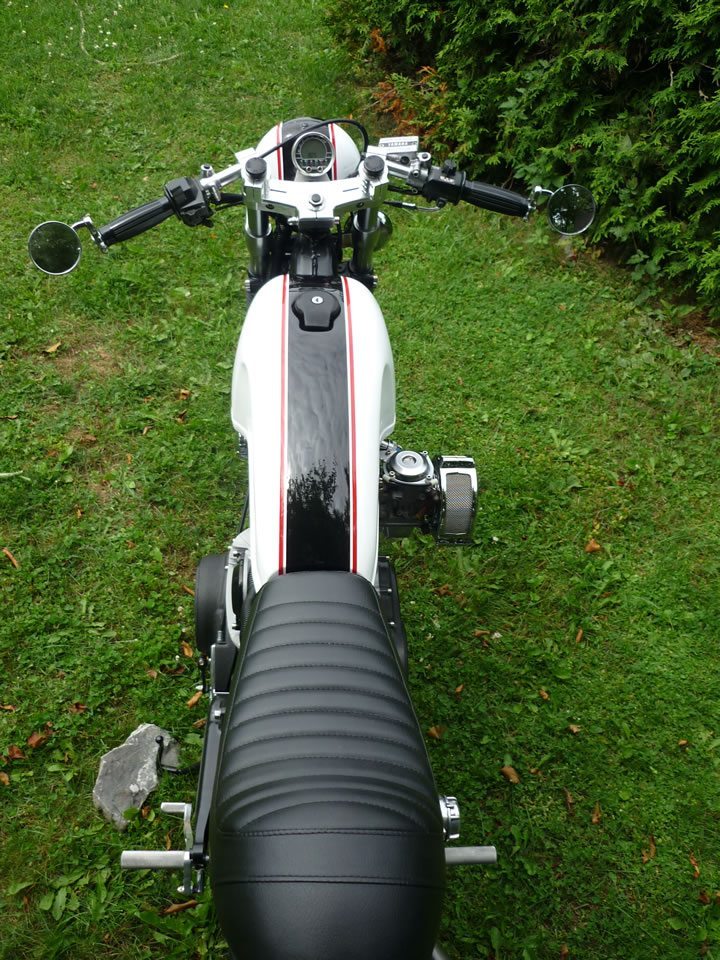 A TC Brothers plate mount with LED lighting was added, and a Yamaha Virago XV535 rear hub was machined to fit the 750 Virago. Custom spokes were added to fit the 18″ rear rim.
Free plug for the builder: The bike uses a Billet Triple available from Bullit Custom Cycles.
The Honda CB750 front hub uses custom spacers and disc rotor centering ring to fit the stock Virago disc.
36mm clip-ons with stock controls were added to the build, along with an Acewell speedo with custom internal pick up in the rear hub.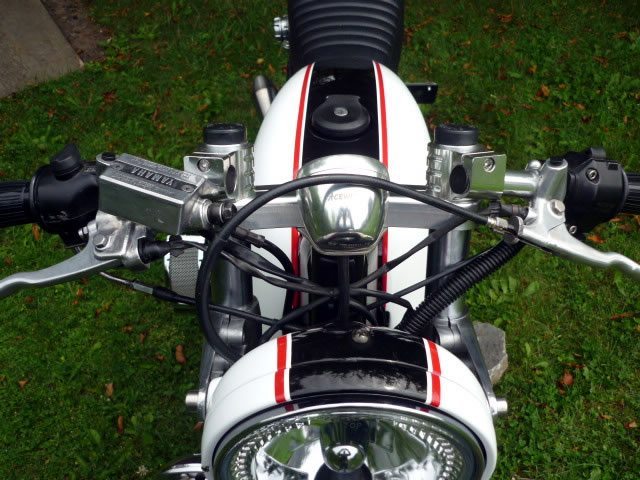 The cafe racer uses a modified replica Benelli Mojave, stretched 4″, with stock Virago gas cap, stock Virago tunnel. By doing this the tank sits lower not showing the frame and giving a cleaner look. The tank is also integrated with the seat and uses the stock location that helps hide the wiring. Speaking of wiring, the headlight has integrated LED signals
The customer came up with the color scheme. Paint Werx in Shelburne did the tank and headlight bucket and a gloss semi-gloss and high heat powder coat came from Brightside.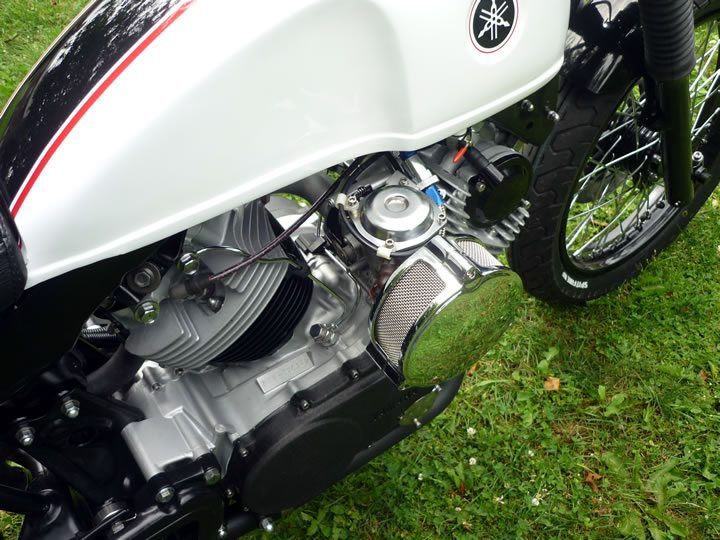 The custom metric cafe racer was delivered to the client at the Toronto Mods and Rockers kick off BBQ held at Town Moto! It won "Best Japanese Modern"
For those interested, Rob at Bullit Custom Cycles says something like this will cost you about $6600-$8800 depending on finishes and paint scheme.

Get the best of

biker

Metric

directly in your inbox, once a week, every week.