Here are some pics of Bullit Custom Cycles' 1971 Honda CB350 cafe racer with a stock tank, engine and wheels. Because you don't have to go crazy on parts to have a nice clean CB build.
The CB cafe racer uses a Honda CB550 35mm front end modified with spacers and a new brake arm to accommodate the stock CB350 wheel.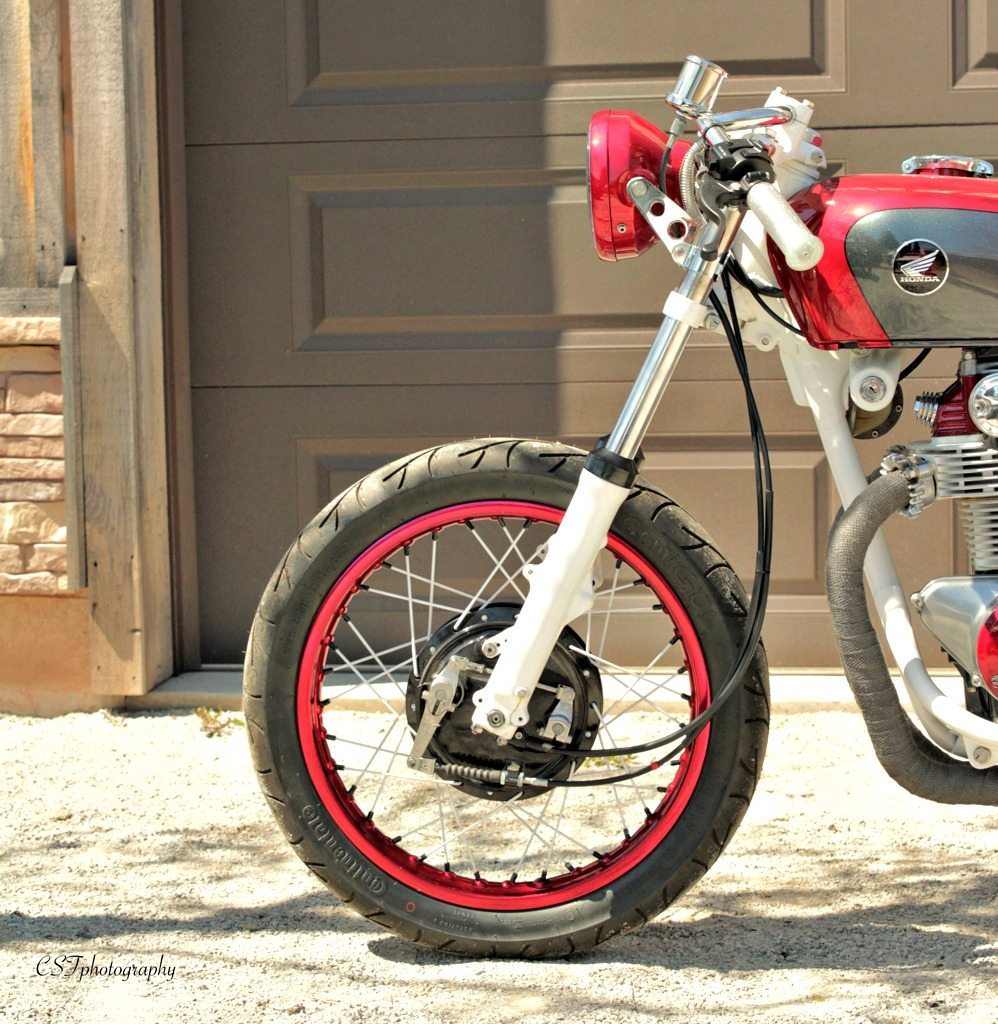 A custom rear loop and rear section was fabricated to accommodate the PACO fiberglass Café seat. An integrated turn-brake-running LED light was added, and the shock mounts were relocated.
Bullit fabbed up the battery and electrics box for the 4 cell Ballistic Battery and electronic ignition. The little CB racer was fitted with an updated voltage regulator and a custom wiring harness.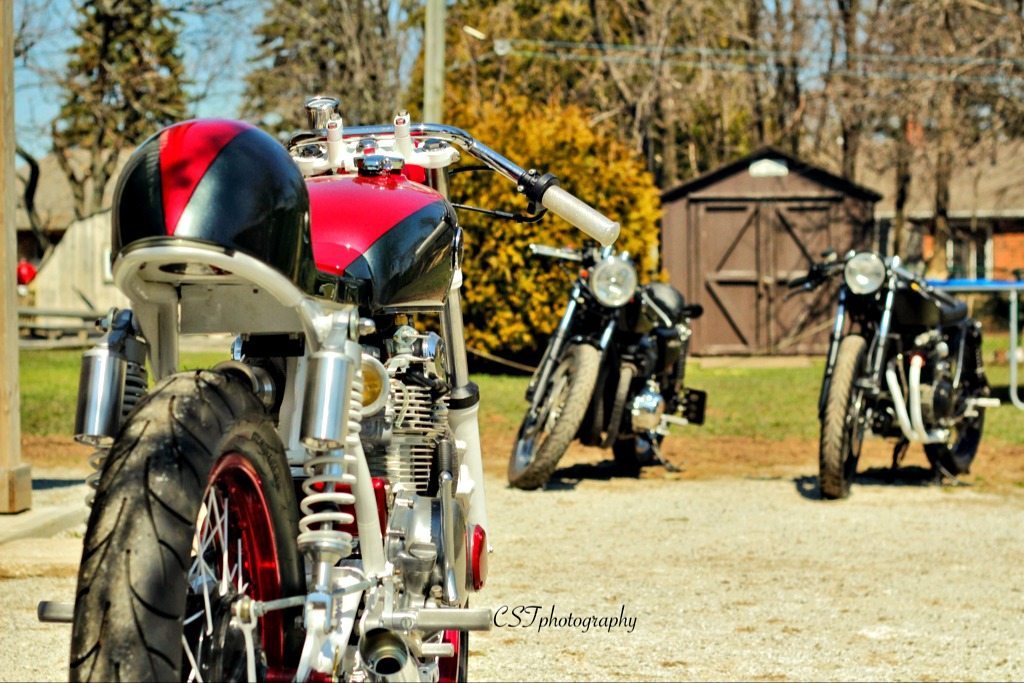 The twin exhausts are a one off, built to accommodate the center stand. This is a center stand only bike. No side stand.
The stock engine was rebuilt and equipped with two new 34mm Mikuni carburettors sporting Velocity Stacks. Nicely done, Rob.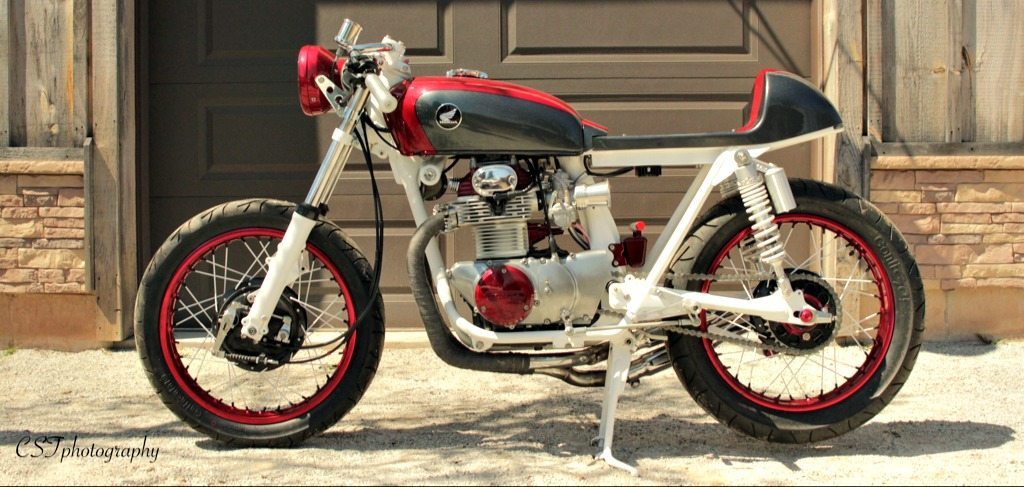 The paperwork goes in a custom cigar tube just over the stock toolbox. Because it's not the size, it's what you do with it.
There was one thing that Rob at Bullit Custom Cycles just didn't like. "The tank to seat transition," he said. "I fabbed up a section to smooth out the lines thinking the customer was going to upholster the seat but he ended up just getting it painted and leaving it!?"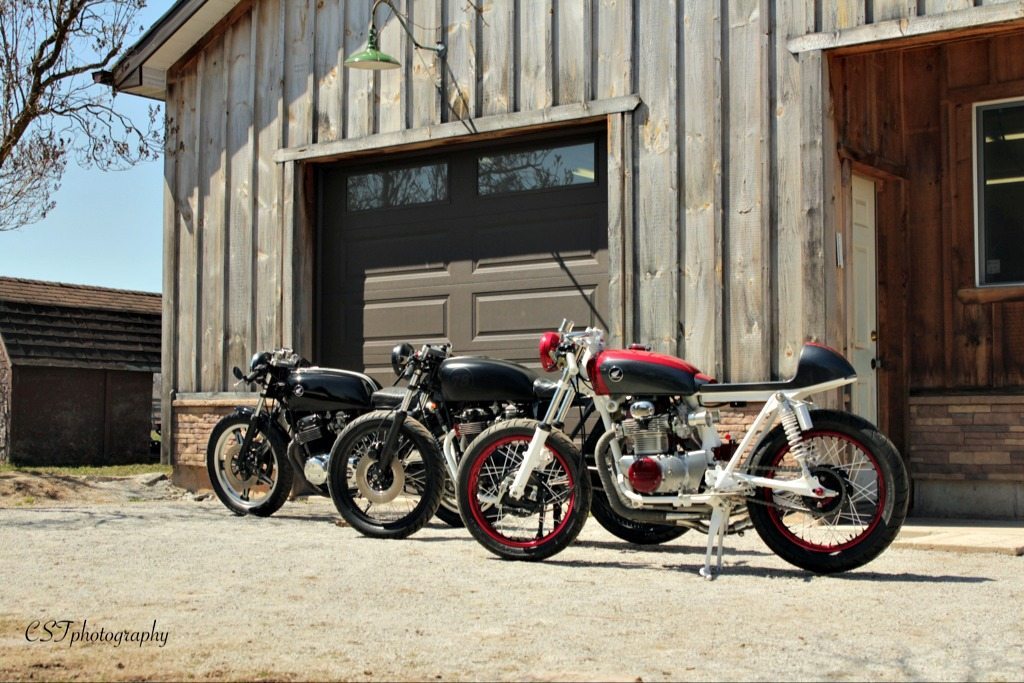 We're not sure about that either, but hey, the customer is always right, right?!
I'm coming to see ya this summer, Rob. Adrian out!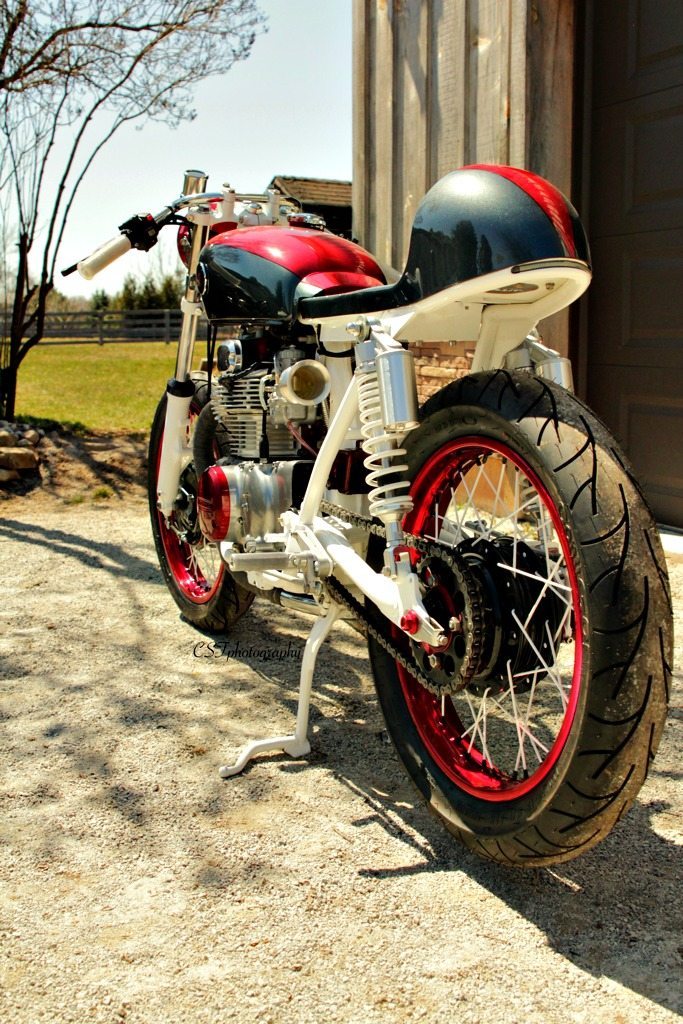 Get your fill of Bullit Custom Cycles on Facebook, Pinterest, or on their site! Or just check out ALL of our Bullit Custom Cycles stories right here on bikerMetric.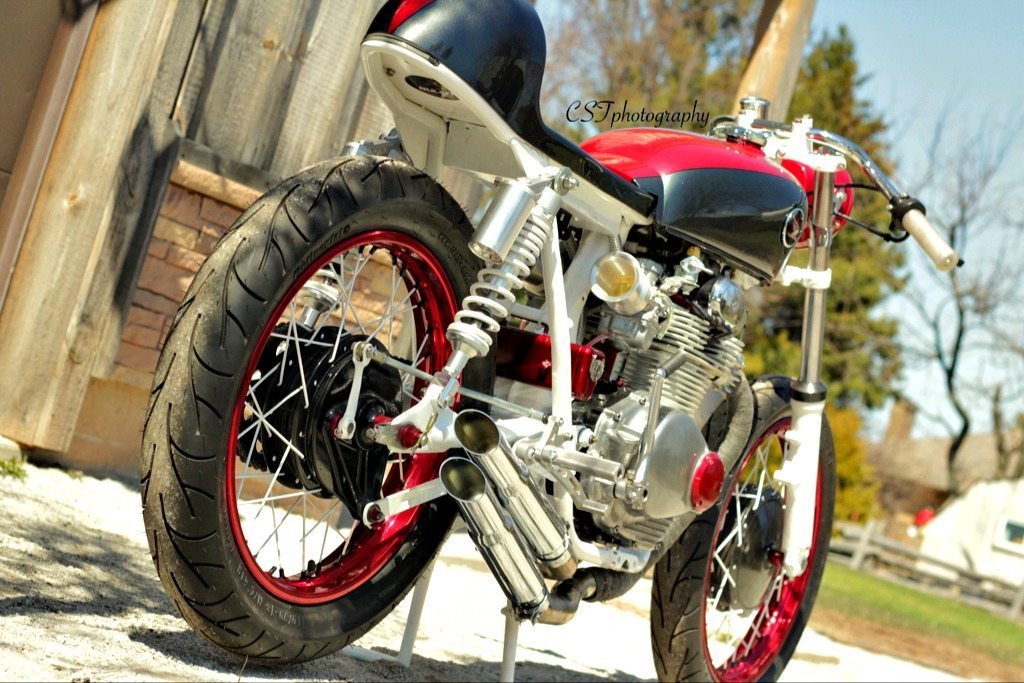 Get the best of

biker

Metric

directly in your inbox, once a week, every week.