By now you've seen the preview of this summer's photo shoot at Skidmark Garage with Disowned Customs. You've also read our interview with Brian from Skidmark Garage, a community based motorcycle garage in Cleveland, Ohio. In the interview, Brian gave a shout out to Dani of Disowned Customs for his "willingness to stop what he's doing for a few minutes to teach other Skidmark members (whether an hourly member or a yearly member) the proper way to troubleshoot and solve problems with their respective bikes." Brian added about Dani, "There's no attitude on his part, so there's no hesitation to ask on their part."
This week we got to talking with Dani himself, to learn a little more about his story, and Disowned Customs.
bikerMetric: You've had a **** of a road to take to getting to where you are now. What's your story? What's Disowned Customs all about?
Dani: Well my name is Dani Pajak and I own Disowned Customs, currently voted Best Motorcycle Shop in Cleveland 2015 via CityVoter.com. My story began after coming home from the U.S. Navy in 2009. I came home with quite the drinking habit. It was completely out of control. I just just bounced around, drinking was my whole life at this point.
bikerMetric: What turned things around?
Dani: In 2012 I found out I was going to become a father. At that point something had to change. I checked into a sober house and quit the drink. I was in that house for 2 month and then I came back home and I was constantly trying to talk myself out of drinking. Well what I ended up doing was bringing home this 1984 Honda Magna VF700c. It was non running, just a frame and incomplete engine and about 2 tubs of parts. It was my distraction. When I felt the urge to drink, at all hours sometimes 3am, I would just go out in the garage and slowly start trying to figure out who to put this bike back together.
bikerMetric: I had a similar experience a long time ago. Shooting pool did it for me. I spent a lot of time over a pool table, playing alone, just to have something to focus on. At least you were able to do something productive with your recovery.
Dani: I had built cars and bikes in my past, but I lost interest.  Slowly the bike started to come together. I fabricated what I could and found the parts on eBay I needed. By the end of that build the bike looked something out of Mad Max. From top to bottom, wiring and all was completely original. Before I knew it, the bike was done and I was 7 months sober.
bikerMetric: What was the reception like?
Dani: The bike got lots of attention. I was shocked. Castrol Moto used the bike in their Bike Wars series and it won. I sold the bike, got a non running Yamaha Virago XV750, got some tools for my garage and started the whole process again.  After the Virago build – which once again, got tons of attention – me and Paul Crowe, of C5 Ignitions were completely able to simply the wiring on the 1982 Virago Xv750. If you are familiar with the bike it has tons of wires, relays, etc. We removed 60 wires, 8 relays, 3 safety switches, something like that. I drew up the wiring diagram and posted it. Every so many months I see the wiring diagram bouncing around on different Virago pages on Facebook and I always seemed to get tagged on the post.
bikerMetric: Who were you building for at this point?
Dani: I really bought these bikes for me, then I would eventually sell them and start again. I started at this point making some Disowned Customs shirts. It was in the winter time. The shirts only said Disowned on the front. I believe in the first 6 months I sold about 400 of them. They got really popular quick. I have sent my shirts from everywhere from Germany, Canada, Japan, Maylasia, and Brasil. I have probably sold more shirts outside of the U.S.A. than in the U.S.A. I started making handlebars, making almost no profit, just to get my name out there. I admin a Facebook page called Deadly Metric Social Club where I get to share and answer questions people might have about metric bike building. I won all these awards and beat out all 34 motorcycle shops including three Harley-Davidson Dealerships while working out of my single-car garage at home.
bikerMetric: What inspired you to get on board with Skidmark Garage?
Dani: Well, 2015 was going to be the year I took Disowned Customs out of my garage and into a shop. I had a location picked out, everything was already to go and the zoning commission came in and said I could move in, but I couldn't weld, paint, have oil, fuel, etc…So that all fell thru. Brian, owner of Skidmark Garage, was over at one of my neighbor's house and they mentioned me to him. He heard me start up a bike I was working on and came to talk to me. I think he was taken back by the fact that I had 10 bikes in my little one car garage and he asked me to come see his shop. The second I walked in I knew I had found a new home for Disowned Customs. I had a lot of people ask to work for me, but what I really needed was a partner who was equally invested as I was. I found that in Brian and with Skidmark Garage.
bikerMetric: Sounds like the right people at the right time at the right place. Speaking of, what's the scene like in Cleveland?
Dani: I love Cleveland. The buildings, the art deco, the bridges, the Lake, the different neighborhoods, the resturants, the west side market, the people… You can take in a lot of awesome sights just by riding around Cleveland. I will have to admit, it's mainly Harley dominated, a bunch of Harleys riding in packs of 4 or 5 people. Each bike looks the same, just different colors. Which makes the vintage Metric bikes so special, they really stand out.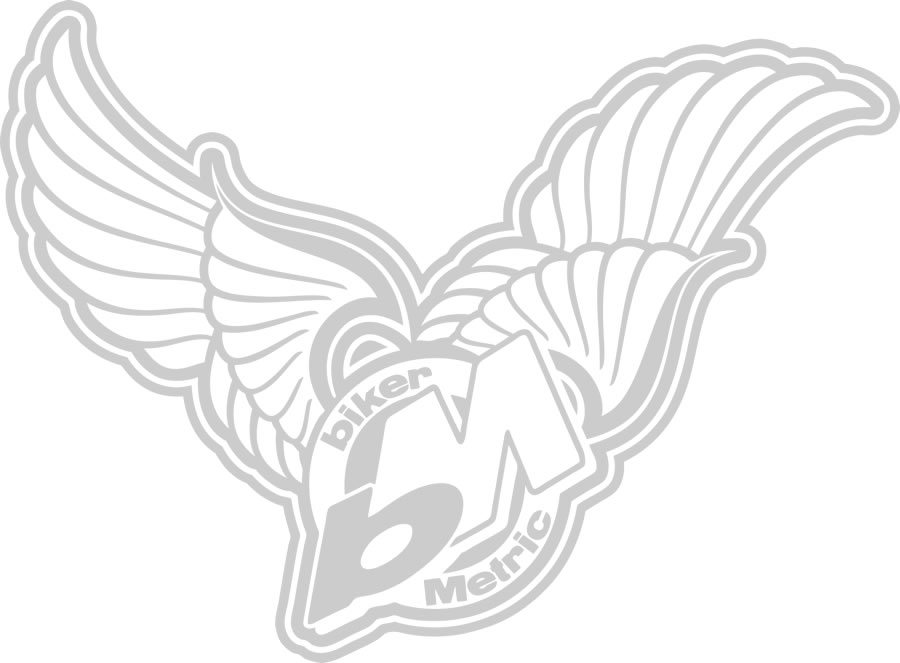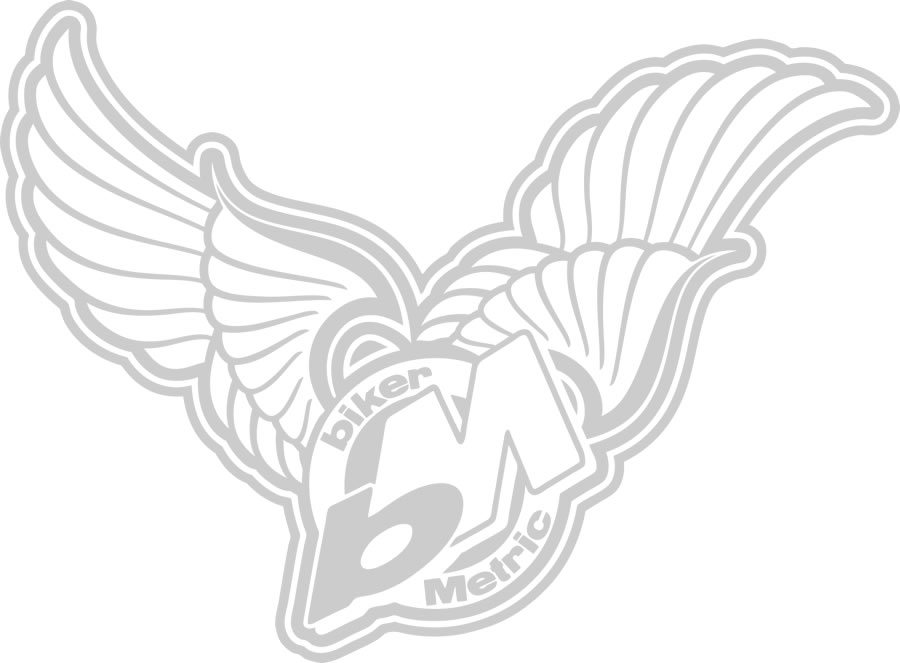 There are some real creative guys in Cleveland, building some real creative works of rolling art. And being that I am one of a few motorcycle shops in Cleveland that directly specializes in 60's 70's and 80's vintage Metric bikes, I get to meet so many people. The sharing of ideas, problem solving and the commraderie of metric guys here in Cleveland is awesome.
bikerMetric: What do you like best about Skidmark Garage and Disowned Customs?
Dani: I love the activity that buzzes around Skidmark. We share the same building with artist, carpenters, coffee brewers.  Activity breeds activity and Skidmarks definitly breeds activity.
bikerMetric: What's the hardest thing about the biz for you?
Dani: Location, location, location. That was the single hardest thing for Disowned Customs. The places I wanted to move into I wasn't able to accomodate me and the places that were able to accommodate me was so far off the beaten path that no one would have ever know that I was there.
bikerMetric: What are some of the Disowned Customs bikes selling for?
Dani: Well it really all depends. My custom builds can range from 1800usd to 4500usd. But I also flip a lot of bikes and those run for market prices per condition of the bike.
bikerMetric: I'm really hoping we can get your next build on bikerMetric but in the mean time, where can readers see more of you, Disowned, and Skidmark?
Dani: Well…we may be coming to a television near you soon…
And just like that, Dani dropped the mic and walked away, leaving us all wondering just what he'd get up to next.
Props to everyone who made the shoot happen: Tana Kidwell and Bethany Capasso, the models, and Ryan Bloomfield and Molly Vaughan, the photographers.
Check out Disowned Customs online, or read our interview with Brian from Skidmark Garage.

Get the best of

biker

Metric

directly in your inbox, once a week, every week.