Last week we got in touch with Dani Pajak from Disowned Customs. Dani builds custom metrics from out of Skidmark Garage, a community motorcycle garage in Cleveland, Ohio. The boys have had a busy week, wrapping up with this weekend's photo shoot, and we have the priviledge of sharing a couple behind the scenes / making of pics from the weekend.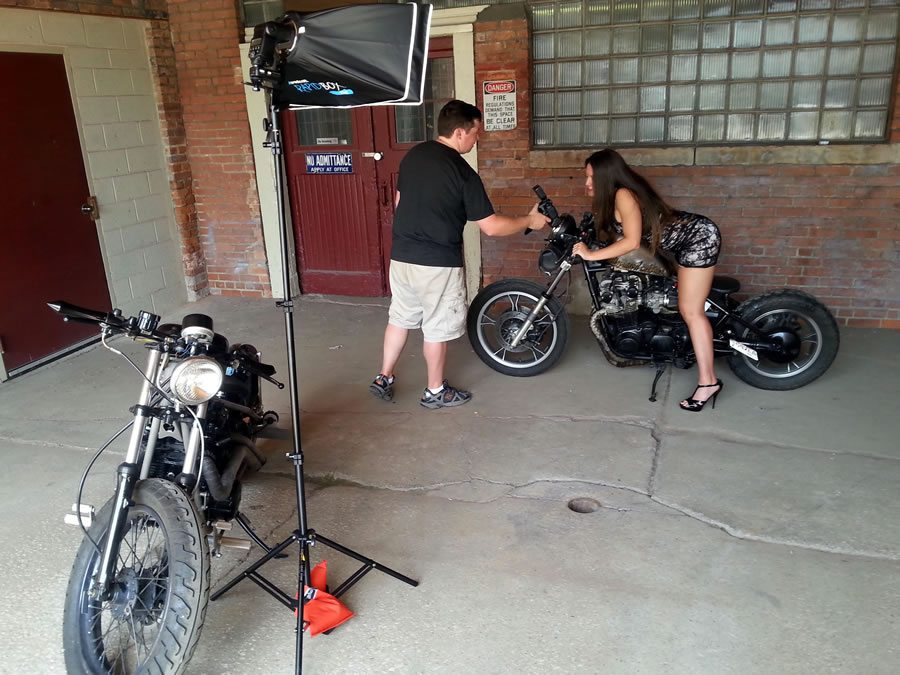 From Disowned Customs:
So here at Disowned Custom, I am a one man show, genuine backyard builder. If you have a bike just sitting in the back of your garage or barn collecting dust? Hit me up. It may become my next build. If you're tired of the way your bike looks? Wanna make it truly yours and original? I can do that. I make bobbers that stand out amongst a sea of chromed out Harley's. We've joined forces with Skidmark Garage and now the possibilities are endless. From oil changes to complete custom builds we are here to personalize your personal ride. We have a fully functional weld shop, and can simplify your wiring to suit your needs. Other shops won't touch your pre1999 metric? Well those are our specialties and it won't cost you an arm or a leg. Don't let that vintage bike die in your garage. Bring it to us, we'll get it back on the road.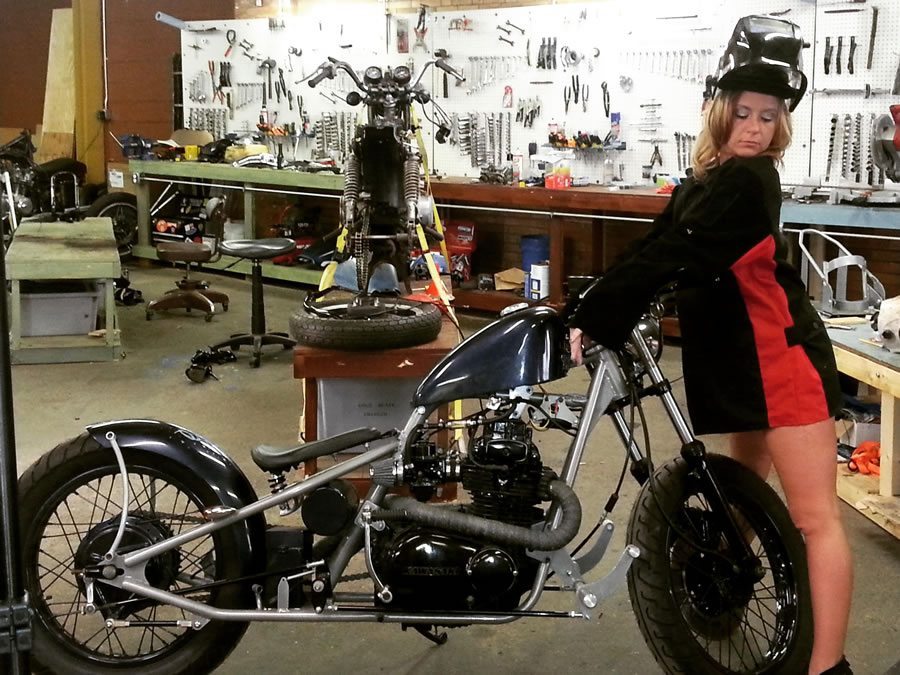 From Skidmark Garage:
SKIDMARK GARAGE provides you with everything you'll need to do any and all work on your own motorcycle.  we provide the tools, the bench, the tire changer, the space, the wi-fi, and the community of other riders to help you with whatever you're doing with your bike.  it is a space to wrench, help, learn, and hang.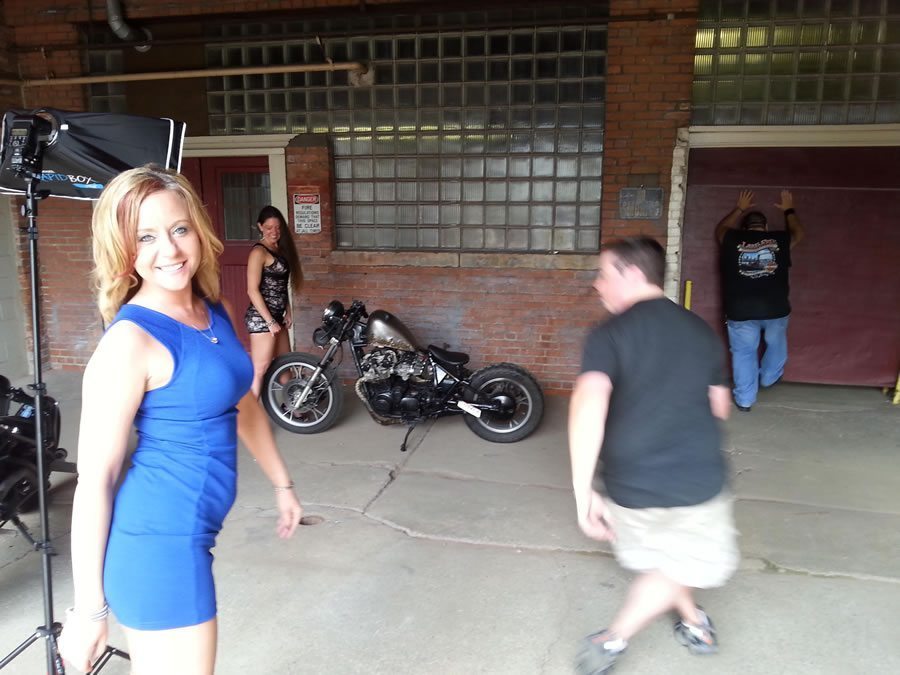 We'll have more from the photo shoot and interviews with the boys on bikerMetric coming in over the next week or two, but in the mean time check out Disowned Customs and Skidmark Garage in town or on the net.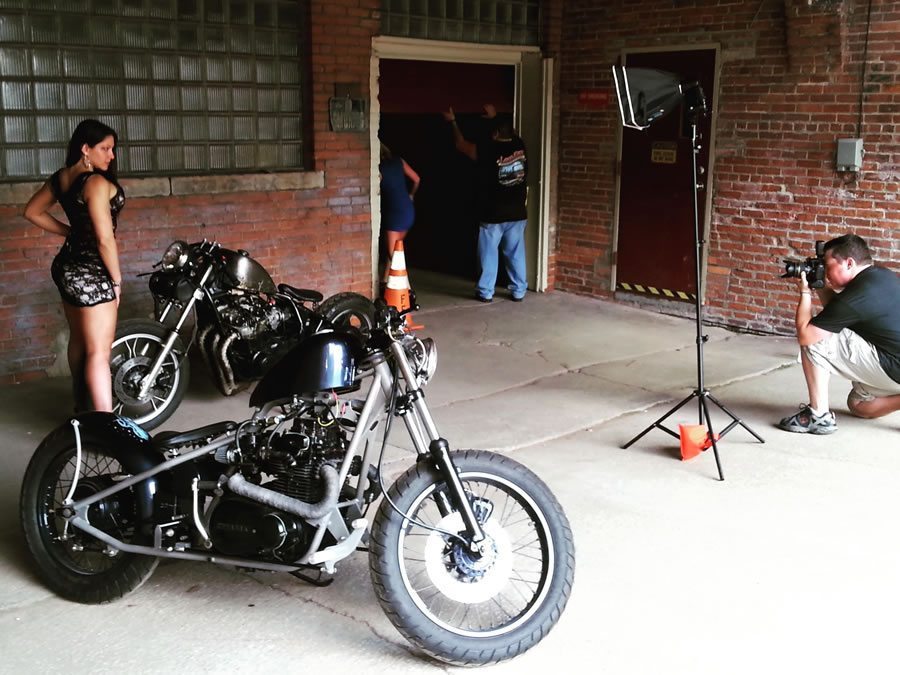 Get the best of

biker

Metric

directly in your inbox, once a week, every week.