Etsy's an online shopping site for do-it-yourself makers, crafts people, and other folk with cool stuff. There's some junk on Etsy, but for the most part this isn't your made-in-China fleabay junk, the things on Etsy are often backyard built, like most of the choppers, bobbers, and cafe racers on bikerMetric. Etsy and bM are kind of a perfect match, so it was only a matter of time before this happened… we perused through Etsy and found 5 Awesome Motorcycle Gifts.
Note: All Etsy links in this article are equipped with a special affiliate link that gives you $5 off of your first purchase, and also gives me $5 for referring you. There's no hidden or extra costs, and we both win.
Motorcycle Chain Link Cufflinks – $18.99 USD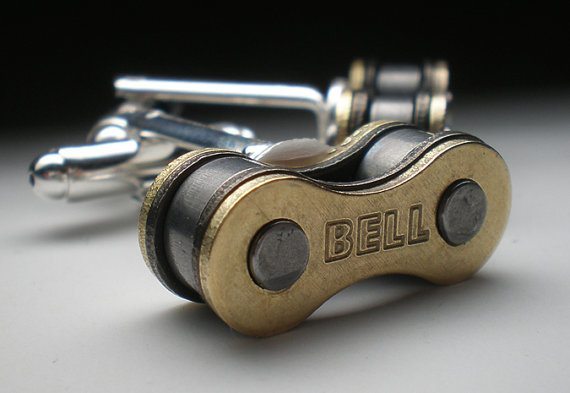 Picture this: It's your wedding day and your bride to be won't let you wear your favorite motorcycle t-shirt to the altar. You could show up at the ceremony in your t-shirt anyway and see if she'll still marry you, or you could find a happy compromise with these cufflinks made of real motorcycle chain links.
Vintage Motorcycle METAL triptych – $169 USD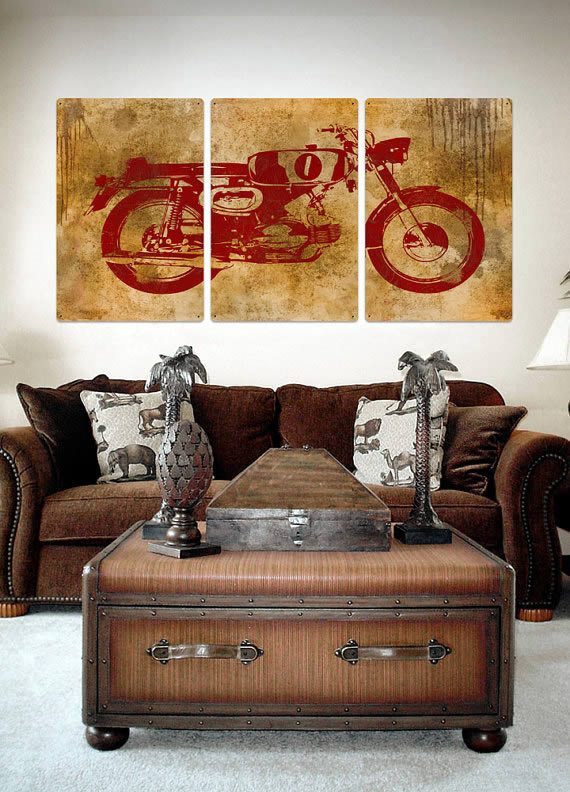 Not exactly the most earth-shattering piece of art out there, and there are tons of three piece wall art canvas pieces to mount in your man cave, but this 4 ft by 2 ft set stood out for being on metal. That's something different.
Vintage Motorcycle Lamp – $249 USD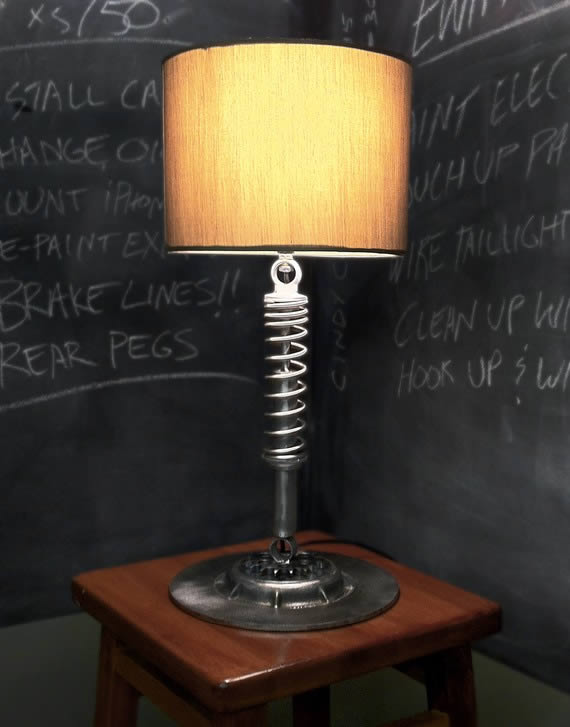 Classified Moto makes some really cool stuff. They use motorcycle shocks, camshafts, and other bits and pieces of motorcycle goodness in their lights and furniture. At $249, it might just inspire you to get off your *** and make this yourself. If you do, send us an email and let us know how it went!
Motorcycle Wedding Cake Topper – $49.80 USD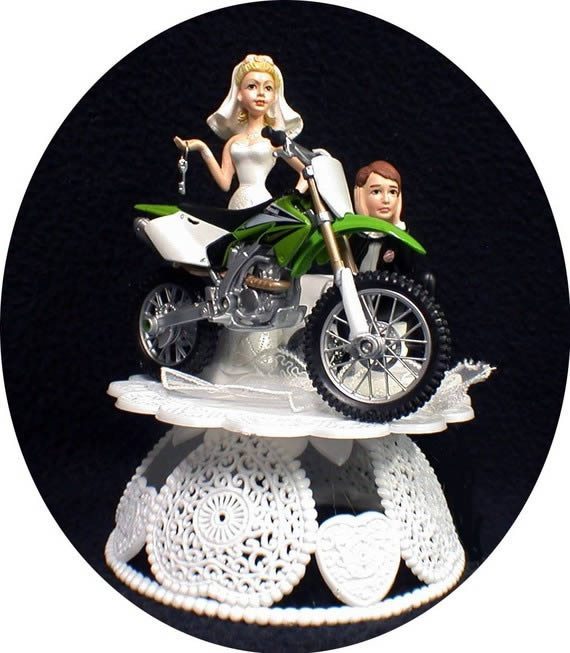 Speaking of weddings, if you're one of our two-wheel sisters and your hubby doesn't ride, why not top your cake with a reminder of your true love.
Motorcycle Night Light – $50 USD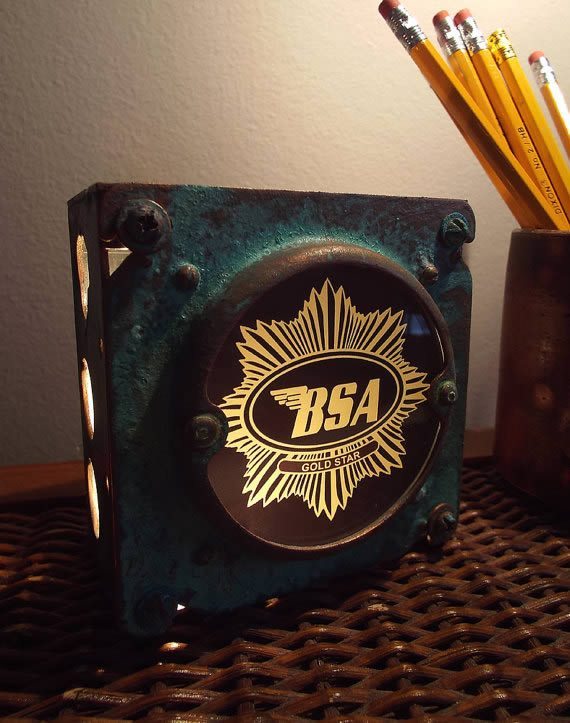 Vintage / refurbished looking retro goodness, now in nightlight form. They seem to have a variety available, so if you aren't partial to your BSAs you can probably ask about getting a sign made for Honda, Yamaha, Suzuki, Kawasaki, or whatever your favorite brand is.
Last but not least…
I wanted to personally give a big THANK YOU to Jenny and Mark from the Suzuki GS850 Hairy Canary for making a donation to bikerMetric. Donations help cover the costs of hosting the site, paying developers when we think we need a serious geek to make the site a better place, and other random expenses. In this case I gave half of the donation money to Happy since he wrote the Hairy Canary post, paid a web site bill, and spent the rest on some chicken drum sticks and hash browns at the grocery store. Thanks again!
If anyone's interested in making donations, please get in touch. No amount is too little. I mean, not about size, it's about what we do with it… right?

Get the best of

biker

Metric

directly in your inbox, once a week, every week.