It was the 1950s in California and America was blossoming. The cold damp and wet trenches were behind them. The sun was shining and the weather was fine. The kustom culture scene was firing up on all cylinders. It was an era that would give rise to the names of giants in motorcycle lore like Von Dutch, Steve McQueen and Bell. While the old timers have come to pass, the Bell legacy is alive and still beating fiercely. In the past few years in particular Bell has been busy driving innovation, and 2014 continues that trend.In 2011 the company launched the Bell Custom 500 line up. It helped user in that custom, retro look, from the back alley garages in to mainstream motorcycling. Old school was cooler than ever.
In 2013 Bell took a new approach. They reinvented the half helmet or beanie helmet with the Bell Rogue, designed to combine the traditional brain-bucket style with a face shield for  additional function and "style" (kinda). It quickly became the beanie of choice for cautious bad-assery and vegetarian motorcyclists afraid of swallowing bugs.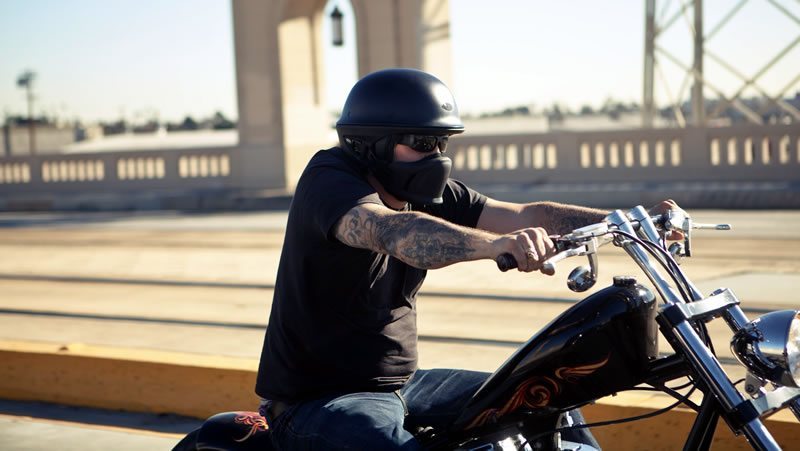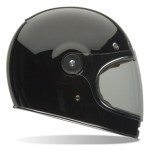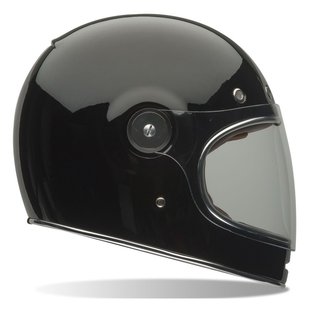 What's new for 2014?
Glad you asked. Quite a bit of old school style motorcycle helmets lovin'.
First up is the Bell Bullit, or what Revzilla calls a classic retro helmet, done premium.
Check out the video here:
In summary:
The Bell Bullit is a throwback to the Bell Star 120. A classic retro style motorcycle helmet designed by a senior college student. Bell took the idea and hit the ground running. It's an intermediate head shape, like most of the of the Bell lineup. It comes in a fiberglass shell with premium features through and through. Four vents across the forehead, one vent at the chin, and one venturi heat escape at the rear provide ventilation.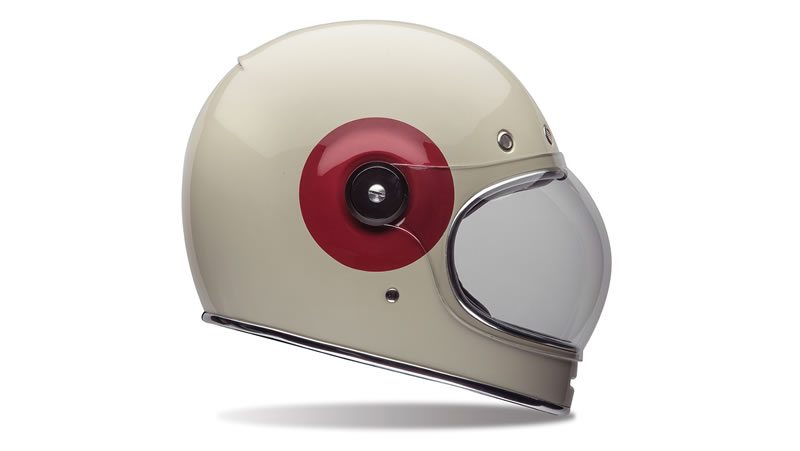 The Bell Bullit comes in an assortment of colors and variation, including the TT model, a nod of the helmet to the mods and rockers era.
But if the $399 price tag doesn't agree with you, there's still hope. The Bell Custom 500 has been redesigned. In my opinion, this was overdue. The old C500 never quite fit me right. Maybe it's my long skinny face, Roman nose, dreamy eyes, or maybe it was just shaped poorly, either way the original Custom 500 didn't sit right on my head. The new C500 fitment has been adjusted, with a lower profile dropping the helmet down an inch or two. All of us skinny faces might look a little less funny now. If you haven't tried on a new 2014 model, try one on. Hopefully we'll be in for a good surprise. See the video for details:

Get the best of

biker

Metric

directly in your inbox, once a week, every week.