bM: Well, who are you, what do you do, and what's your claim to fame?
RP: My name is Rob Phillips, I live in a small town 90 miles North of New York City near Poughkeepsie. I do the restorations and custom motorcycle builds that are on Huskyrestoration.com.
bM: This isn't your first time getting your hands dirty with a 500. Tell us about what inspired you.
RP: I have been building and selling Yamaha HL500 replica MX motorcycles for a few years now and needed a change. I had a desire to do something in street version, to add to my arsenal of motorcycles for a larger audience. The goal is what it is today, performance, classy, clean and all around fun bike with all the tricks stuff.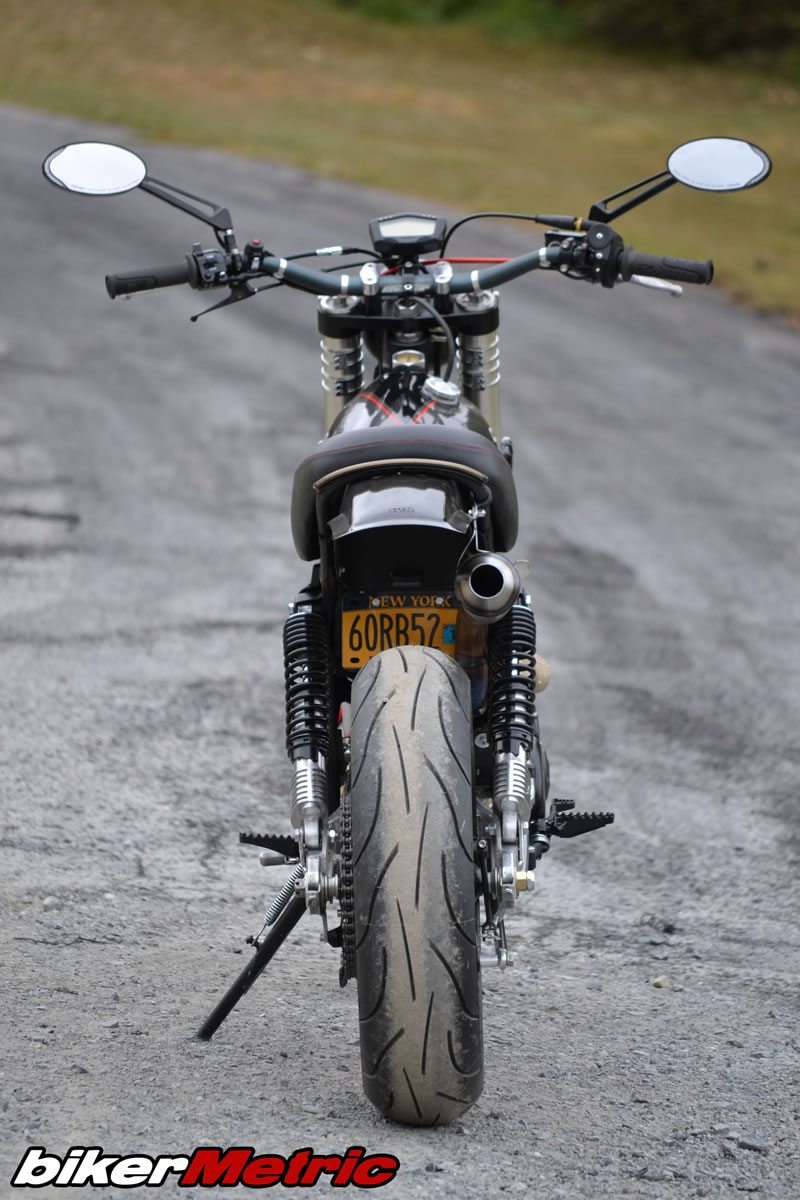 bM: Was there a specific look you were going for? Some sort of style or end goal?
RP: The HL500 engines come from XT500, so I figured since I specialize in the engine, the XT500 would be a good foundation. I'm a fan of supermoto, having built a one of a kind HL500 supermoto but I wanted something a little classier but still have some supermoto performance.
bM: What kind of shape was the Yamaha XT in when you bought it?
RP: I bought the bike as a parts bike, mostly for the engine, for stock, for future HL500 build. It was a mess, no tank, no seat, no exhaust, no side covers and few other things. It looked pretty rough, so much so, I asked the owner if the engine was stuck. Which it was not. Long story short, got the bike home, took it apart and learned that the internal condition match the speedo of 4000 original miles. I didn't have the heart to end its life. It then motivated me to get into street bike. I guess it was time.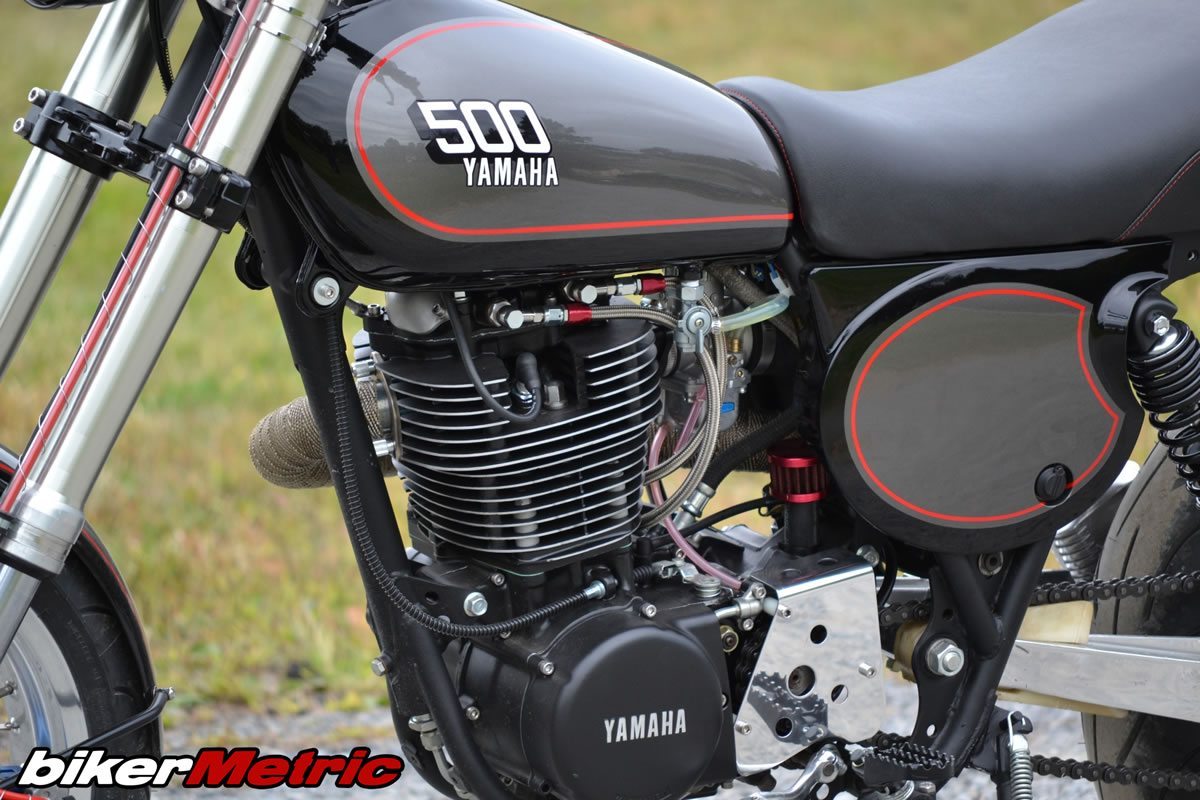 bM: Tell us about your modifications. What did you do? What worked really well? What did you find most difficult?
RP: The frame was de-rake a few degrees, some de-tabing. I got rid of the front end and went with 46mm YZ front end and triple tree. Forks were shortened 4 inches and I added the 320mm rotor. To make it look a little classy and less supermoto, I add a handmade front fender that's 1/2 inch off the wheel with old school custom made fender brackets. I then add the Suzuki aluminum swingarm. That stretched the wheel base 3 inches. I went with Electronic ignition to go 12 volt and get rid of the old stuff. There is a number of other items you can read about on my website.
I really like the lighting. The mirrors with turn signals are on both side of mirror is great solution for front signal and is also acting running light. The signal on the mirror side is great idea to eliminate the notorious problem of riding with turn signal on that you forgot about. Now it's in your face, so to speak. The rear LED light bar is the best. It fits a sort of stealth style I wanted to achieve, by having everything in one. Running light,brake light and turn signal all in one. The license plate and light are tucked under the inner fender. Nothing is difficult when your having fun. Man, everything just came together on this deal. Seems each thing compliment the other.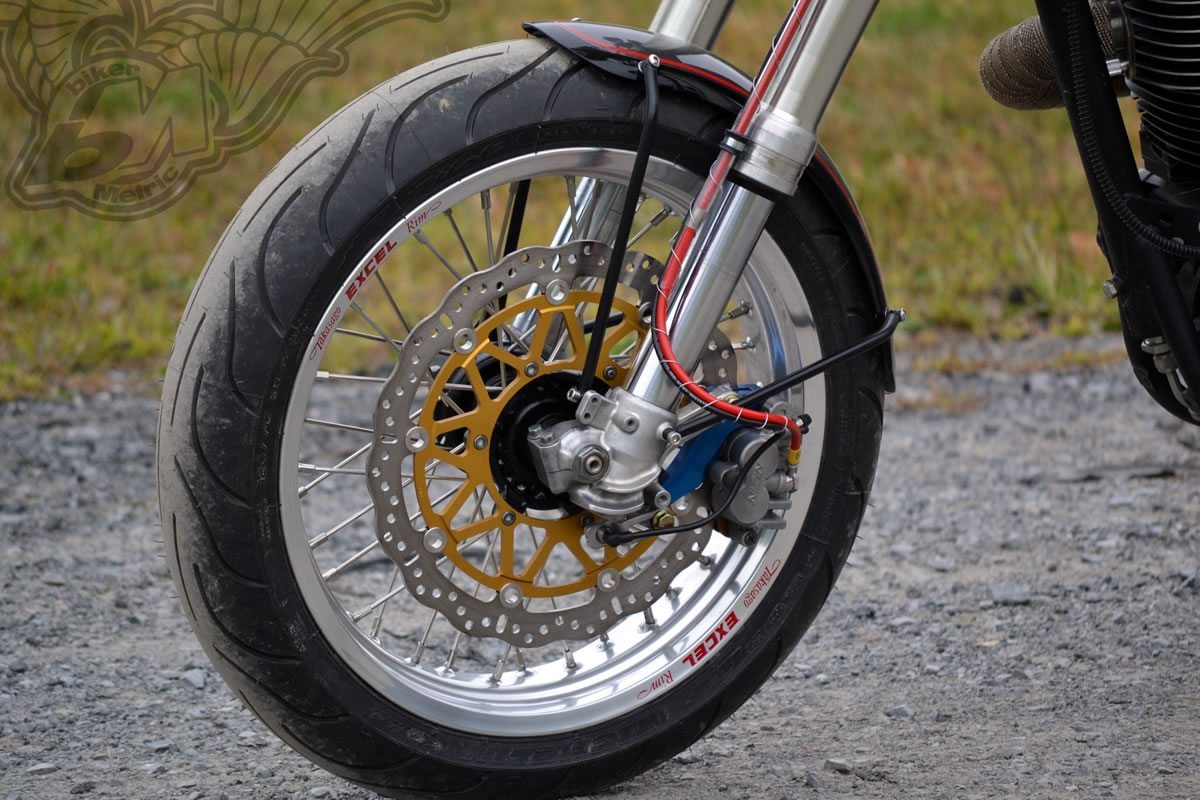 bM: Are you looking for a buyer, or have you found one?
RP: I have a verbal with a customer but I'll be building another one using this bike as a template. I'll change up a few things but keep most of the performance sections.
bM: What's your next build going to be?
RP: I'm doing another HL 500 now for customer, but I'll do another Retro XT once this one is out the door. I built a special HL in the beginning of the year for a very special deal. Something over the top. It's was for a company. I'm under hush orders until they release their product in November. They just commissioned me to make another. It will be something people will be very amazed with. It's used in a video. When I got to see it, MY response was, Wow wow wow. Stay tuned.
bM: You've had a bit of a collection and one or two really special motorcycles. Can you tell us a little about those?
RP: I specialized in early four speed Husqvarna, specifically 1970 400 Cross. I started collecting and restoring them a little bit before people started getting into them. I started to buy them up and stock pile them for the demand. I got hooked up with Don Ince of Vintage Viking in San Diego. Don was sitting on the original documents of the main Husqvarna importer, Edison Dye. I got the idea to match up the vin numbers with his original invoices. This is a very long story, so I'll get to the point. The 70 Husky 400 Cross is the iconic Husqvarna that Steve McQueen raced. I guess I became blessed and found the first 1970 400 Cross that McQueen bought AND I have the only known highly modified 400 Cross that McQueen himself built. That is great story in itself on my website.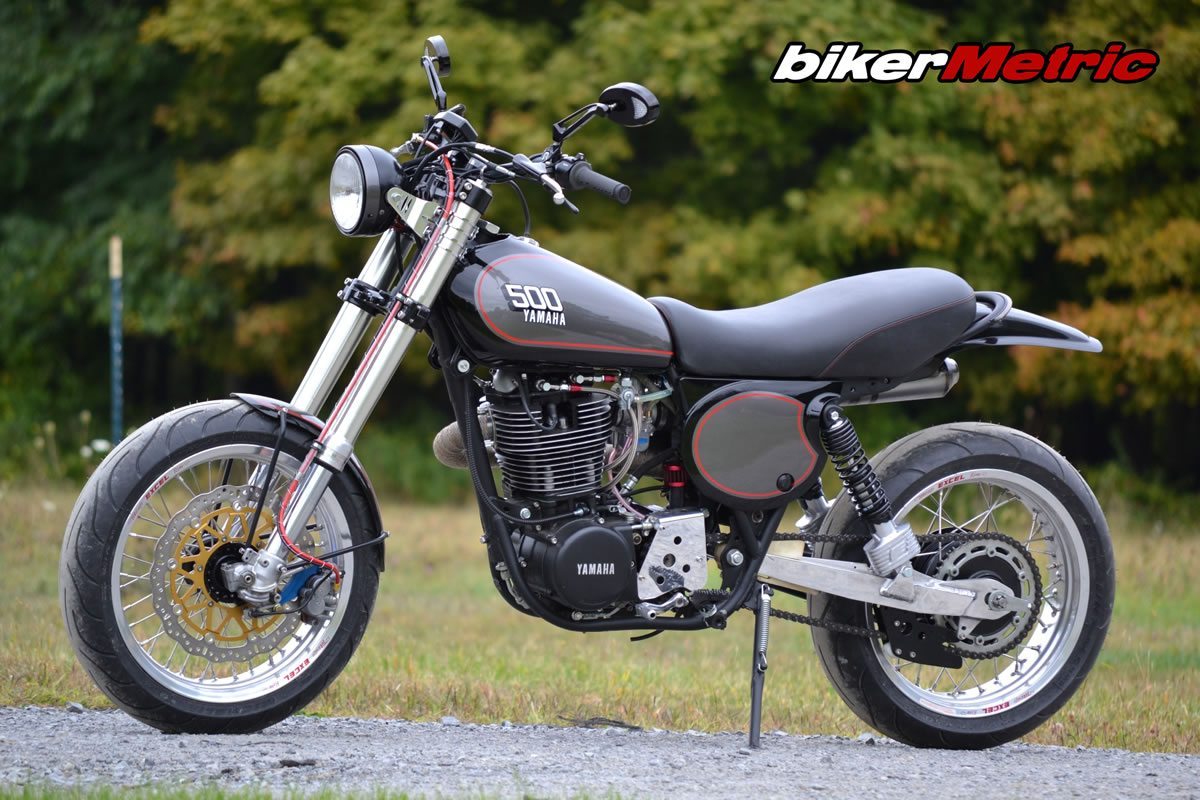 bM: Wanna give a shout out to anyone?
RP: Ellah, Dayne, Carewyn, Cambree and Abby. My grandkids. Luv ya!
bM: Where can readers find you?
RP: Hop to my website huskyrestoration.com and @Huskyrestoration on Instagram.

Get the best of

biker

Metric

directly in your inbox, once a week, every week.