Few of us need an excuse to take to the road for a ride on our favourite machine. But it never hurts to add a little excitement to your ride – especially if you can help make money for a worthy cause along the way. That's why poker runs have become such a popular fundraiser for riders across the country.
The idea is very simple: riders take to the roads, from one checkpoint to the next, collecting playing cards along the way. The rider with the best hand at the end of the day wins. You'll visit either five or seven checkpoints on the ride, depending on the variation of poker you are playing. Stopping at five checkpoints gives you a standard poker hand, while visiting seven checkpoints gives you the added interest of Texas Hold 'em, which is quick to learn and offers a more exciting challenge as you pick your best five card hand from the seven you have available.
As a rider, you'll pay a fee for entry that goes to the charity and helps to provide the prize. You will then ride to either five or seven checkpoints, drawing a card from a standard deck at each. This card is then written on your score sheet and added to your hand before being replaced into the pack. Each rider is provided with a map of the route and has to complete the course to complete their hand.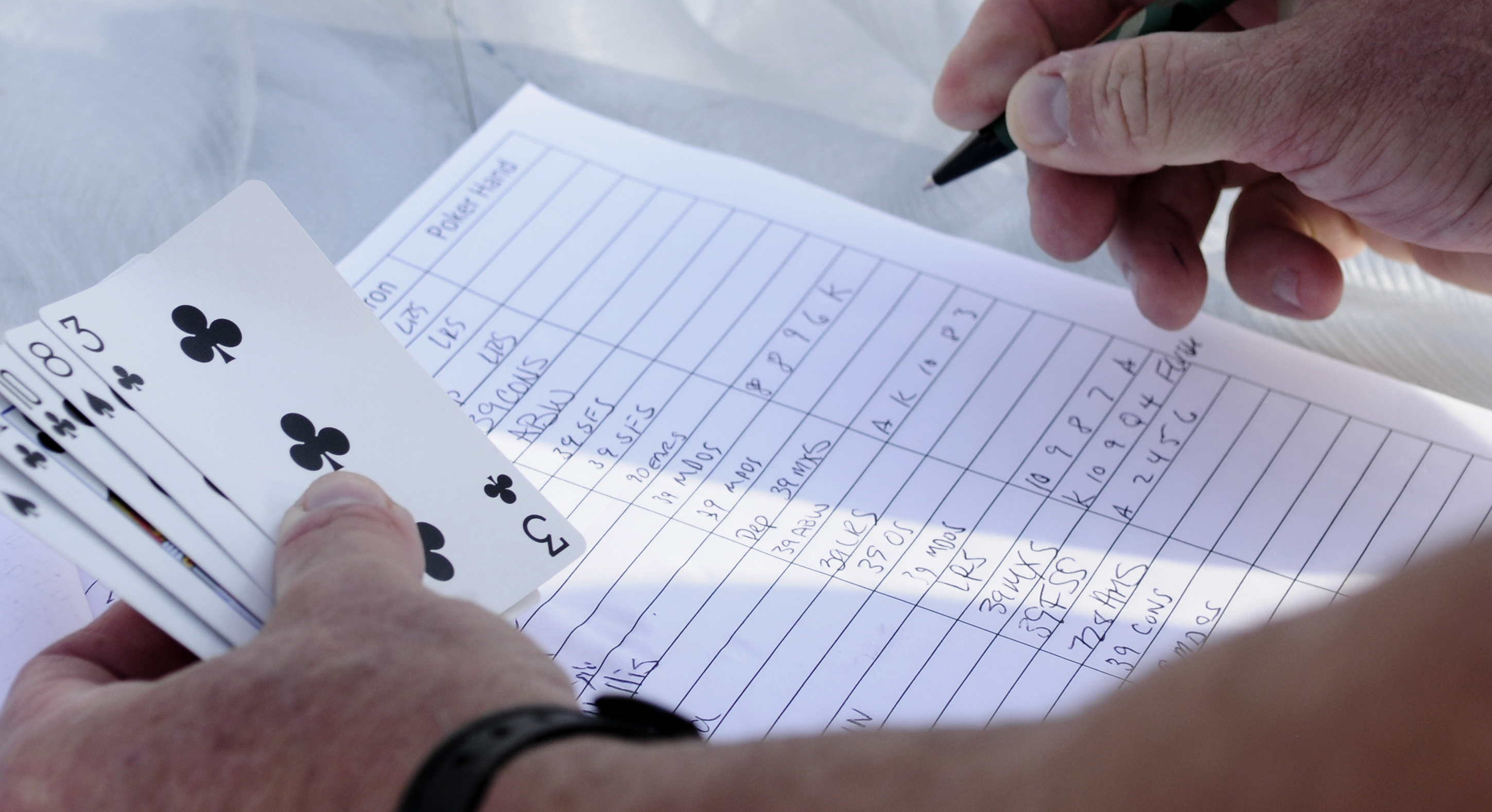 Poker runs are not races, and there are no prizes or bonuses for the fastest to complete the course. The focus is much more on fun and enjoying a great ride on roads you may not be familiar with. The more creative runs will have a theme, with things like local historical monuments, natural wonders or other attractions included along the way. Plus, they will all include great riding roads for you to get the best from your bike.
In some states, the poker run has to involve some element of skill in order to stay on the right side of the regulations. This could give you the chance to improve your hand with a throw of a dart at a board of cards, hopefully hitting that spade you need to complete your flush!
Organising a poker run is easy. You just need a few volunteers for your checkpoints. If you are short on staff, you can always get the early checkpoint team to move on to a later point after the last rider has cleared that section of the course. And if you are really desperate, you can ride along with the competitors, ready to draw their cards at each stop.
You can use a poker run to raise funds for almost any cause, from your local club funds to your favourite charity. The largest single venue poker run, held in Fort Collins, Colorado in 2013, had 1,494 riders and raised $130,000 for charity. The largest overall event was even bigger, with 2,136 motorcycles riding in aid of Fallen Firefighter Survivors in 2009, earning lots of cash for this great cause, as well as earning a place in the Guinness Book of World Records. A new attempt at a world record poker run, in aid of Cardinal Wishes, is already recruiting riders for 2018 after they came up short in this year's record attempt.
If you've never taken part in a poker run before, you should look them up. They are held on a regular basis across the country, and there is sure to be one near you soon. If there isn't, you can always arrange one for yourself, gathering your biker buddies together to not only raise some much-needed charity cash, but also to enjoy a new and novel way to stage your weekend ride.

Get the best of

biker

Metric

directly in your inbox, once a week, every week.