Most bikers and motorcycle enthusiasts are in love with their two-wheelers. They spend most of their free time riding, repairing, and polishing their beloved machines. If you're a rider yourself, you know that being a biker is more than a hobby – it's a unique and exciting way of life only a few can truly understand.
However, this particular lifestyle also has some downsides. Both male and female riders face various obstacles when it comes to finding love. Their lifestyle does not allow them to have traditional long-term relationships and this can be frustrating, to say the least. That's why most of them spend their free time looking for compatible partners on biker dating sites.
If you too are searching for a companion online when they're not searching for motorcycle parts or enjoying road trips, you should know that your profile could play a crucial role in scoring you some hot dates. Therefore, we're going to show you how to craft the perfect online dating profile that will help you impress other motorcycle riders with ease.
Always Provide Your Real Name and Real Information about You
The majority of single people who are trying to find a date via matchmaking platforms tend to use fake names during their search. Considering the fact that the Internet is a place where financial fraud and identity theft occur, this is perfectly understandable.
However, if you really want to find someone special and start a relationship with them, you have to use your real name. If you decide to use a fake name and provide false facts about yourself and then reveal who you truly are on the first date, your companion will not be able to trust you. Also, your reputation on the dating website will be ruined. That's why you should always be yourself if you want to succeed on these sites.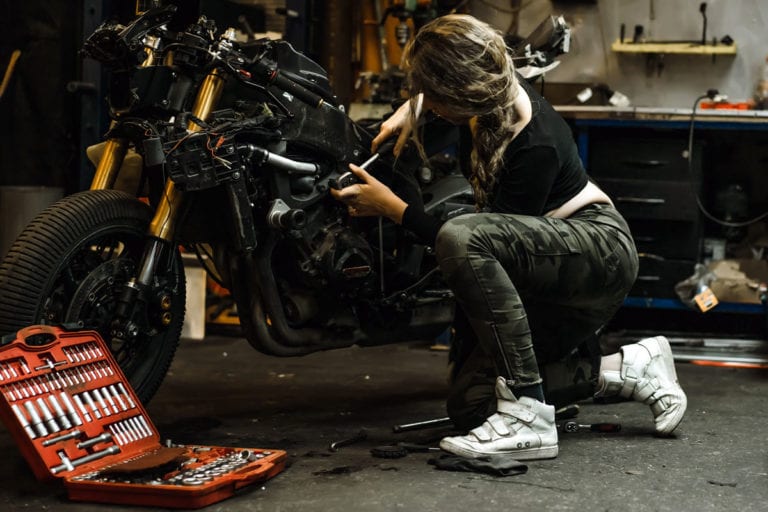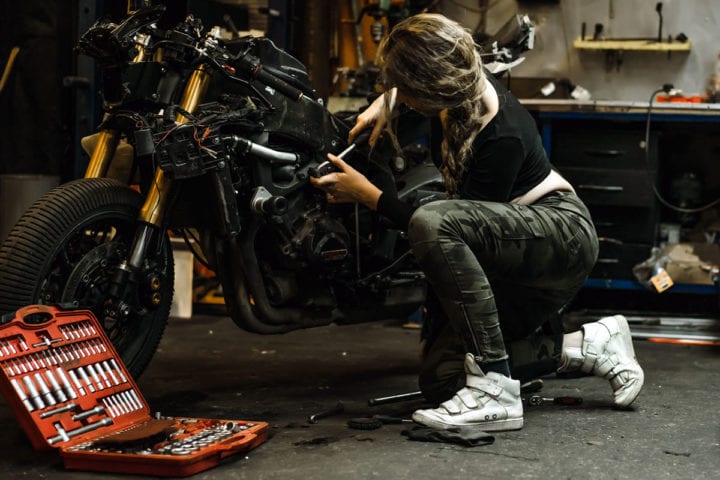 When Posting Photos, Make Sure the Focus Is on You, Not Your Bike
A lot of bikers are used to posting photos of their machines on various websites because they're either trying to sell their two-wheelers or acquire certain parts. However, you shouldn't post images of your motorcycle on a dating site. Remember, you're not there to find perfect headlights or sell your bike. You're there to find yourself a companion, someone who shares your passion towards this exciting lifestyle. Therefore, if you want to post a photo of your beloved motorcycle, make sure you're in it too. Capture a few creative photos and keep the focus on yourself, not on your bike.
Create a Good Profile Description and Talk about Your Other Interests
We understand that you probably want to find someone with whom you can talk to about the best possible cafe racers, custom bikes, grips, frames, and best motorcycle gear on the market, but you should also be able to talk about your other interests. This is one of the tips every motorcycle rider should take seriously. Men and women on these dating websites want to get to know you and you can give them the chance to do that by creating a good profile description. Feel free to write about your bike, your way of life, but also make sure to include other passions and interest you might have.

Get the best of

biker

Metric

directly in your inbox, once a week, every week.